Here are a few things coming up to do on the island as we get to the end of January!
January 27: Know Your Island Walk at American Camp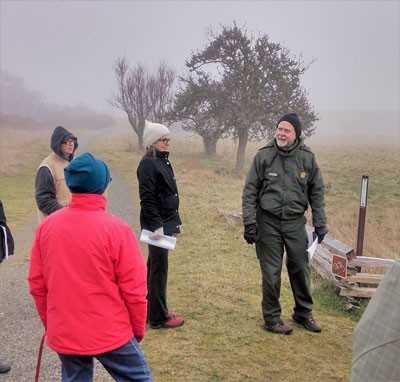 Join Mike Vouri on the first Know Your Island Walk of 2018 from 1 to 4 p.m. Saturday January 27, at American Camp for a historical walk along the misty southern coastline. Mike will explore our Aloha connections of Hawaiian shepherds brought in by the Hudson Bay Company. Meet at the American Camp Visitor Center. Moderate trails. Dogs on leashes okay.
January 27: Intelligent Trees documentary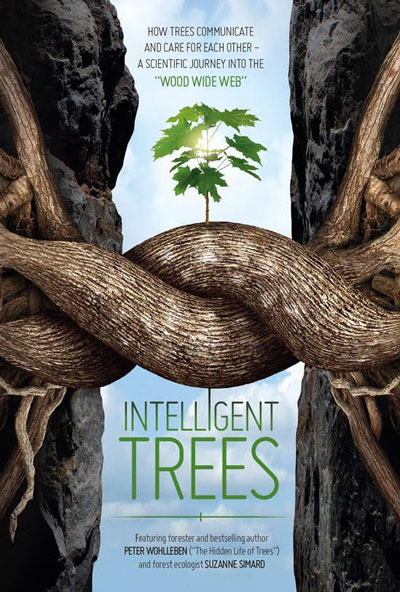 Trees talk, know family ties, and care for their young. Discover the intelligence of trees in the documentary, Intelligent Trees, about the work of Suzanne Simard, forestry professor at University of British Columbia, and Peter Wohlleben, author of The Hidden Life of Trees at 7 p.m. Saturday, January 27 at San Juan Island Library. Co-sponsored by the Native Plant Society.
January 28: The Met: Live in HD The Exterminating Angel at SJCT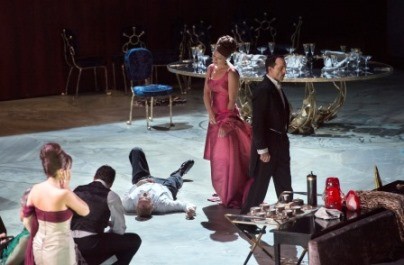 The Met: Live in HD production of The Exterminating Angel will be shown at 2 p.m. Sunday, January 28 in Whittier Theatre at San Juan Community Theatre in Friday Harbor.
This surreal fantasy about a dinner party from which the guests can't escape has its Met premiere this season, conducted by the composer, Thomas Adès. The 2016 opera, co-commissioned by the Met and sung in English, is based on the screenplay by Luis Buñuel and Luis Alcoriza for the acclaimed 1962 Buñuel film.
Directed by the librettist Tom Cairns, the opera presentation is a co-commission and co-production with the Royal Opera House, Covent Garden; Royal Danish Theatre; and Salzburg Festival, where the production premiered in 2016.
Tickets – Adults $20; Students $10; Members (at door only) $18 – can be purchased online or at the box office.
January 29: Free screening of "Dolores" followed by Q&A with Dolores Huerta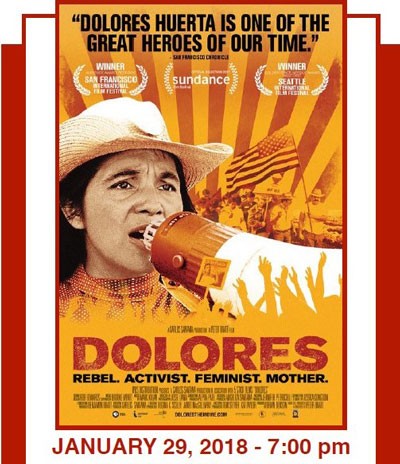 The Soroptimist International of Friday Harbor, in collaboration with the Friday Harbor Film Festival, San Juan Island School District, and the San Juan Community Theatre present the screening of "Dolores", the autobiographical documentary of Dolores Huerta, on January 29, 2018 at 7 pm at the San Juan Community Theatre. The film is directed by Peter Bratt and produced by Carlos Santana. This is a FREE community event, with limited seating available on a first come first served basis.
The film will be followed by a Q&A session with Ms. Huerta. In addition to the FREE community screening, there will be a private screening for Friday Harbor and Griffin Bay high school students at 1:00 pm on January 29, 2018.
Ms. Huerta was an equal partner in co-founding the first farm workers union with Cesar Chavez, and a life-long advocate for the rights of others. Dolores Huerta is among one of the most important, yet least known, activists in American history. Dolores tirelessly led the fight for racial and labor justice alongside Chavez.
Her contributions have gone largely unrecognized, until recently. In 2012 President Obama bestowed Dolores with her most prestigious award, The Presidential Medal of Freedom, the highest civilian award in the United States. Upon receiving this award Dolores said, "The freedom of association means that people can come together in organization to fight for solutions to the problems they confront in their communities." At the age of 87, she continues to advocate for social justice and human rights to this day. The Dolores Huerta Foundation is a grass-roots community organization dedicated to creating networks of healthy, organized communities pursuing social justice. The DHF creates leadership opportunities for community organizing, leadership development, civic engagement, and policy advocacy. For more information about the DHF, go to http://doloreshuerta.org/
Mayor Farhad Ghatan and the Town of Friday Harbor will issue a proclamation designating January 29, 2018 as "Dolores Huerta Day", to coincide with Ms. Huerta's visit to Friday Harbor. The organizing committee also gives special thanks to sponsors Kenmore Air and San Juan Inn Island Collection for underwriting a portion of the travel expenses for Ms. Huerta. Review the trailer of Dolores the Movie https://www.doloresthemovie.com
January 31: Hawaiian Hula intro class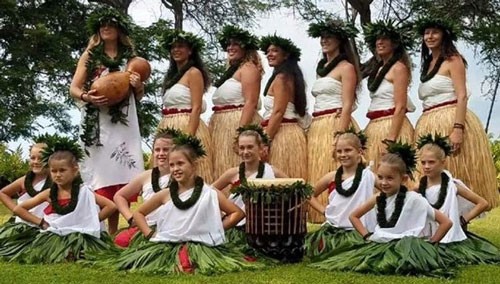 Experience the essence of Hawaiian Hula by actively participating in this free introductory class, taught by Alice Hibberd, hula student of Hawaii Island at 7 p.m. Wednesday, January 31, 2017 at San Juan Island Library. Learn to express gratitude for life through the movements of this sacred prayer for Mother Earth and her inhabitants.