Happy almost Spring! It's hard to believe that Spring will be here one week from today. I hope some of the enclosed will be of interest to you.
Become a "Crab Team Volunteer Monitor" to help protect estuaries on San Juan Island.
Crab Team Training Workshop MONDAY, MARCH 14, 2016, 9:30AM – 4:30PM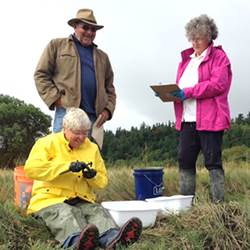 Location: Friday Harbor Labs – 620 University Road
Cost: FREE
Contact: Emily Grason – egrason@uw.edu
Phone: 206-543-1484
Link: wsg.washington.edu
This event is free, but registration is required.
Interested in becoming a Crab Team volunteer monitor to help protect pocket estuaries on San Juan Island? This full-day training workshop will fully equip you to be our "Boots in the Mud" and join the Crab Team volunteer corps – no prior experience necessary. The workshop will include:
•An introduction to pocket estuaries and the invasion threat from European green crabs
•Learning and practicing the monitoring protocols
•Joining a team of 3 – 5 volunteers and selecting a monitoring site
•Identification of pocket estuary critters
•Monitoring equipment
Details: We will break for lunch, but lunch will not be provided, we recommend bringing your own bag lunch. This workshop will also include a field trip to a potential monitoring site, come prepared with waterproof boots and warm rain gear.
Your attendance does not require that you sign up to monitor a site. We welcome attendees who are just interested in finding out what citizen science is all about, and encourage you to read the Get Involved section of our website of contact us to find out what monitoring is all about!
Are you curious about these controversial but popular devices. This should be very informative.
Drones 101 with Chris Teren and Tom Cogan WEDNESDAY, MARCH 16, 2016, 7 – 9PM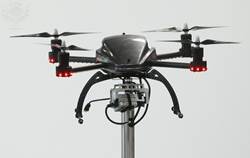 Location: San Juan Island Library
Cost: FREE
Contact: Leslie Baker – lbaker@sjlib.org
Phone: 360-378-2798
Link: www.sjlib.org
San Juan Island Library. Curious about these controversial but popular devices, the rules and regulations that govern their use and how they work? This informative session will cover these questions and more. Chris Teren is a professional photographer, private pilot, and the
only commercial drone pilot on San Juan Island. Tom Cogan is also a private pilot, an amateur photographer, and an operator of radio-controlled aircraft for over 40 years.
Refreshments are courtesy of the Friends of the Library.
Learn about healing therapies and receive 15 minute treatments for FREE.
Lavendera Massage Presents Community Wellness THURSDAY, MARCH 17, 2016, 6:30 – 8:30PM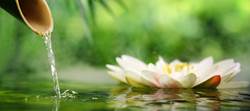 Location: Lavendera Massage – 285 Spring St.
Cost: FREE
Contact: Lavendera Massage – LAVENDERAMASSAGE@gmail.com
Phone: 360-378-3637
Link: www.lavenderamassage.com
Join us at Lavendera Massage and explore a myriad of healing therapies through free 15 minute clothed treatments including massage, energy work, and intuitive reading.
A rare opportunity to see work by one of the world's top artists.
Ai Weiwei: Fault Line," Dana Lynn Louis and Goya at SJIMA FRIDAY, MARCH 18, 2016, 11AM – 5PM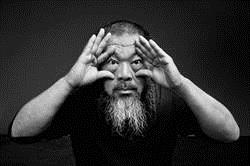 Location: SJIMA – 540 Spring Street
Cost: $10 for ages 19 and above. Free for ages 18 and younger. Fridays 3-7 are free. Members are always free.
Contact: Ian Boyden – ian.boyden@sjima.org
Phone:360-370-5050
Link: www.sjima.org
The San Juan Islands Museum of Art (SJIMA) presents an exhibition of work by Ai Weiwei, one of the most influential artists and most closely followed dissident political voices in the world.
This is one of the first museum exhibitons of Ai Weiwei's work in the Pacific Northwest. "Ai Weiwei: Fault Line" is a rare opportunity to see work by one of the world's top artists.
Dana Lynn Louis' installation "As Above, So Below" also references social and political concerns. Her work has been deeply informed by the loss of place. This is a site-specific response to the San Juan Islands.
"Sleep of Reason: Selected Prints by Francisco Goya" presents images from Los Desastres de la Guerra (1810–20) and Los Caprichos (1797–8). Goya was famous for both impeccable technique and unwavering commentary of war and corruption of the human condition.
Two exhibitions run from January 23-April 11, 2016. Louis' exhibition ends on April 4.
Photo credit: Ai Weiwei Studio.
This is my favorite community events. All proceeds go to creating and exciting night of safe and sane fun of our High School seniors grad night.
Spring Rummage and Bake Sale for Grad Night SATURDAY, MARCH 19, 2016, 9AM – 2PM
Location: Friday Harbor High School Commons
Cost: By donation
Contact: Jeanette Longan – janb726@centurytel.net
Phone: 360-370-5361
The perfect incentive for spring cleaning, supporting Friday Harbor High Seniors and finding bargains galore all at the same time is Saturday, March 19 from 9 a.m. to 2 p.m. at the high school commons.
Hundreds of gently used items (from clothes to furniture to gadgets) and yummy treats will be available at the Grad Night 2016 Spring Rummage and Bake Sale. Funds raised will be used to help create an exciting night of safe and sane fun for the high school's senior class in June.
Islanders interested in donating items for the sale may drop them off at the HS Commons on Friday, March 18 from 3:00 p.m. to 5:00 p.m. or contact Jeanette Longan at 370-5361.
Come see "Sally Cotter and the censored stone" directed by Jenni Merritt.
Sally Cotter & The Censored Stone SUNDAY, MARCH 20, 2016, 2PM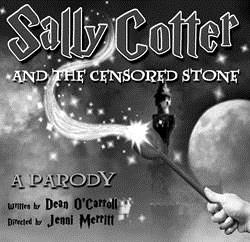 Location: San Juan Community Theatre
Cost: $11 reserved; $5 Student RUSH at door
Contact: SJCT Box Office – promo@sjctheatre.org
Phone: 360-378-3210
Link: www.sjctheatre.org
The Friday Harbor Middle School Players' production takes on a silly tone with the parody, Dean O'Carroll's Sally Cotter and the Censored Stone.
After reading about a famous boy wizard, Sally dreams that she is a student at Frogbull Academy of Sorcery and meets up with characters like Headmaster Albatross Underdrawers, Gamekeeper Ruebenon Ryebread, Professor Shiftia Shape, friends Dave and Harmonica and the evil Lord Murderdeath. While hilarious and fun for the young actors and their audiences, Director Jenni Merritt says the parody holds a subtle reminder of how one fantastical book can transform a generation.
I hope you have a great week.
Till next time