In the Islands there are outdoor activities to enjoy as the weather is starting to warm up!
If you are a water person this means getting your body into a kayak.
There are several kayak outfitters on the Island that can set up trips by the hour or by the day either guided or on your own. If you do venture out on your own just be aware that the wind can pick up at anytime and combined with a current shift can make your peaceful paddle a struggle to get back to land. Be prepared and use common sense.
If being on the water is not your thing there are many hikes around the island that give one the opportunity to emerge themselves in the spectacular scenery of the Island. A favorite this time of year is the trails located in and around Lime Kiln Park on the west side. The short easy trail along the coast is a great one that occasionally reveals Orca whales feeding close to shore.
If relaxing on a bench eating an ice cream or sipping some Java appeals to you you're in luck. Friday Harbor and Roche Harbor are bustling with activity. Walk the docks of each marina and check out all the interesting and jaw dropping boats that are passing through our islands possibly heading to the inside passage or beyond.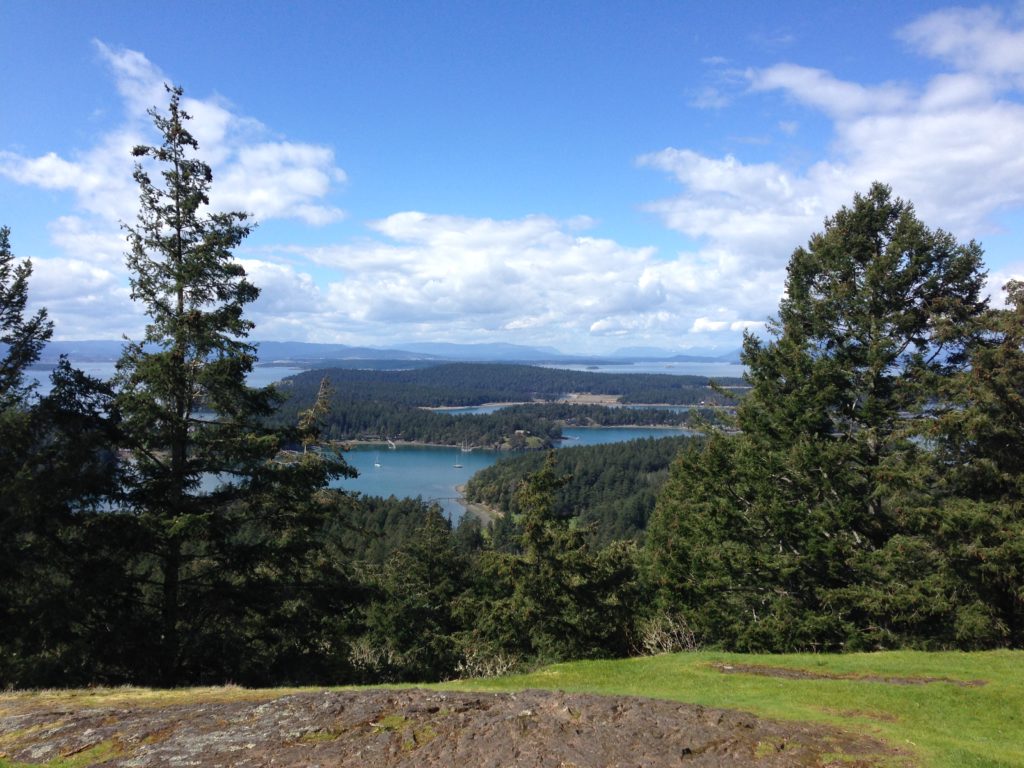 Photo from the top of Mt. Young – Courtesy of Melanie Wilson