Even the crankiest curmudgeon or anti-Christmas person cannot deny the charm that Friday Harbor oozes during the Holidays! The whole town is decked out in colorful decorations and miles of twinkly lights!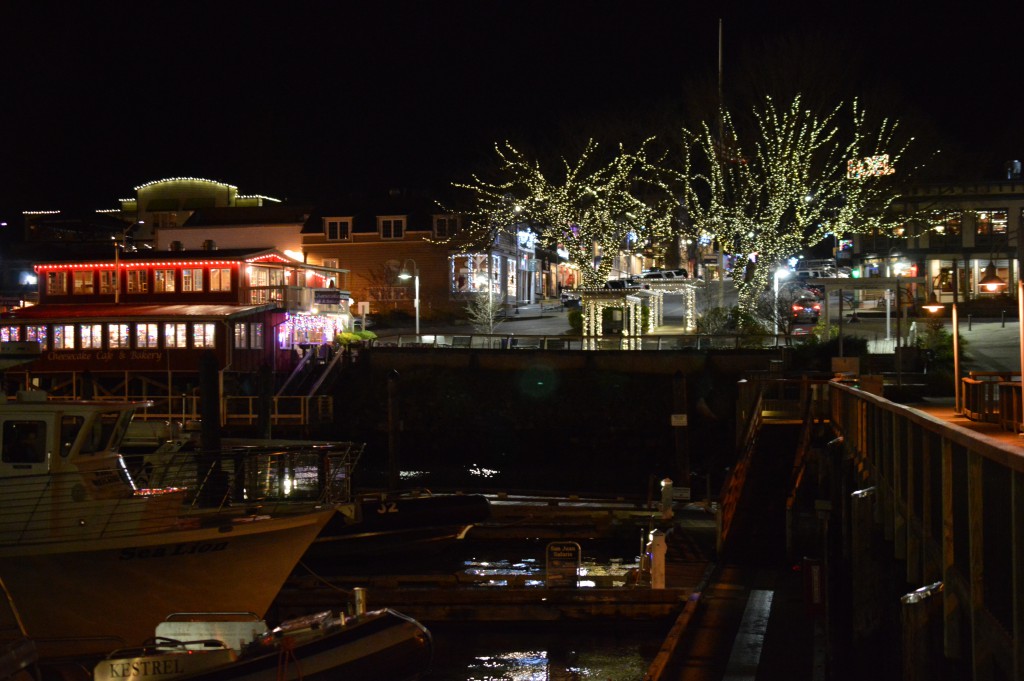 When you come in on that ferry you are welcomed by an oversized "Noel" – which means Christmas in French – sign sitting atop the Cask and Schooner Restaurant and the two big Maple trees at Memorial Park completely covered in lights! The Cheesecake Café on the water front adds to the ambiance with red and bright blue and purple Christmas decorations. It is quite the sight! And no, the pictures don't do it justice.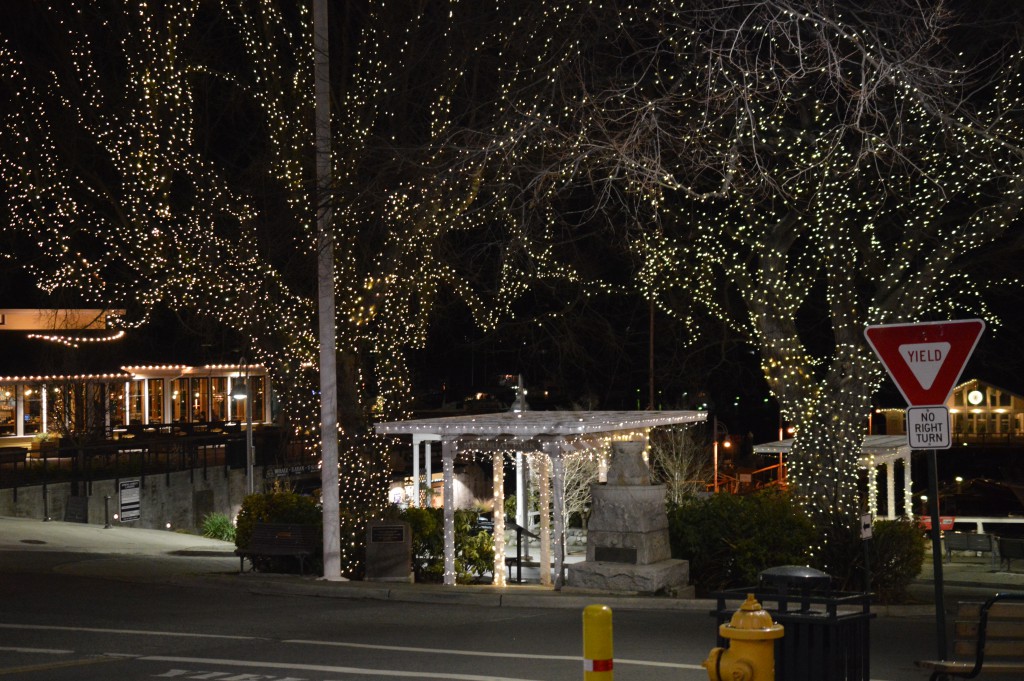 Driving through town is a discovery of its own as stores and inns are competing with wreaths, garlands, lights and trees! The town hangs up lit-up stars on every lamp pole. Even when it rains and the skies are grey all that color and twinkle will brighten everyone's day right up!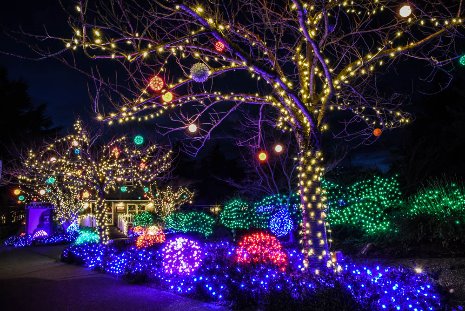 The annual light display at the Earth Box Inn & Spa further up on Spring Street is not too be missed and the Village at the Harbor, our assisted living facility, will have a splendid display of lights that will be revealed on Thursday, December 20th at their Holiday Extravaganza Festival. The rest of the island has much to offer as well. Random Christmas trees and twinkly lights put smiles on faces of young and old!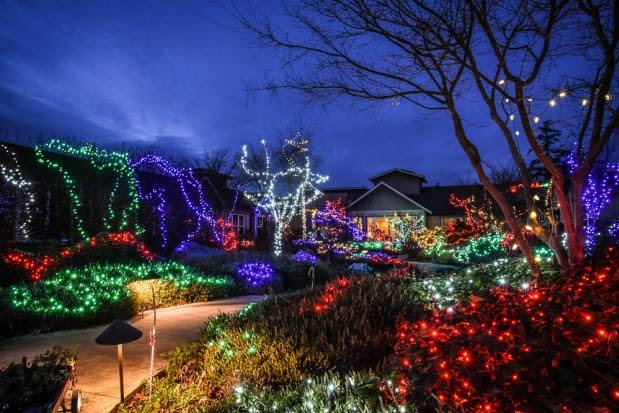 So if you haven't yet, hop on that ferry and come check out this island's Holiday Spirit. Come for the day or stay for a while, we have a feeling you will not regret the trip.
Photo Credits from top to bottom: Carmen Wolflisberg, Earth Box Inn & Spa, Village at the Harbor