I am often asked how I take care of my shopping living on San Juan Island. Most people refer to grocery and essential shopping like toiletries and cleaning supplies. They are curious to find out how often we will go off island to do a major shopping trip. And they are often very surprised when I answer: "as little as possible". My longest period of not going off island is 8 months, and I know people that have not been off island in years!
We are fortunate to have not just one, but three grocery stores on San Juan Island. Two of them right in Friday Harbor and one of them on the North end of the island in Roche Harbor. Market Place, which is the biggest of the three is a regular super market that sells anything from groceries, to cleaning supplies to vitamins and even plants. The other store in town is Kings Market, which not only has a fabulous Deli, but also has an upstairs area that sells marine supplies, clothing and shoes!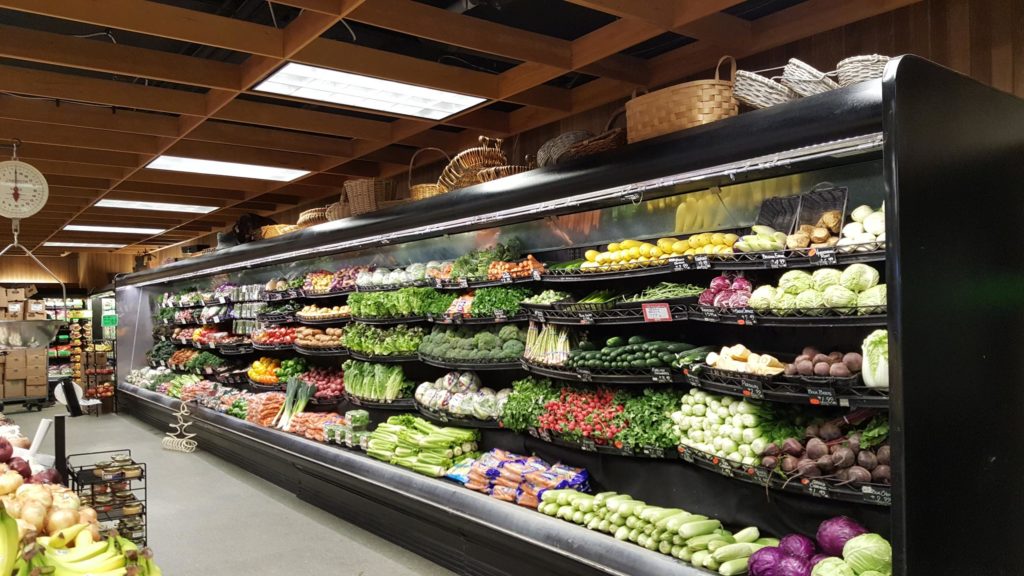 We also have two hardware stores, a drugstore and a myriad of small stores, selling auto parts, toys, baby and kids supplies, pet supplies, kitchen supplies, hemp items, gifts, clothing, books, office supplies, arts & crafts supplies, appliances and beds, crystals, cars, you name it! Need furniture and are willing to buy used? We have two fabulous thrift stores, one right in town, the other about 5 miles outside. So no, it is not an absolute necessity to go off island to buy your stuff. And if in a pinch, you can always find items online as well and have them delivered to your house.
What do we buy when we go off island to shop? A lot of island residents will go to Costco and stock up on toilet paper, paper towels, laundry detergent and pet food. Oftentimes it is people with businesses like restaurants and Bed & Breakfasts that take advantage of buying bulk. Yes, you can buy that all on island, but it is a bit more expensive here! However, for regular people, if you factor in the ferry and gas costs as well as the fact that a trip off island usually takes up a whole day, spending a bit more on island doesn't seem so bad after all.
I know a lot of folks that will go buy big ticket items, like furniture or cars off island, which makes sense. There is definitely a lot more variety available on the mainland. And sometimes you just need a little get away and shopping off island is just an excuse to take a day off and have an adventure. Oftentimes we will combine off island shopping trips with doctor appointments, car service or a visit at the DMV.
If you wonder about the other three ferry accessed islands and their shopping options; Orcas Island is pretty well equipped with a big super market and lots of smaller stores in Eastsound. Lopez Island has a nice grocery store as well for all your essentials. Shaw Island on the other hand does not have a year-round store. There is a small seasonal General Store at the ferry landing, other than that there are no services on island. Residents of the other three islands will sometimes take the inter-island ferry (which is free if you walk on) to go shop in Friday Harbor instead of going to the mainland.