Well, we made it to 2017!!! As this year gets underway many of us are reflecting on what the year will bring. Whatever your perspective is it is sure to be an interesting year.
People often ask me what is there to do on the Island during the short days of winter. Explore is a frequent answer I give them. There are many ways and places to explore this time of year. A huge benefit is that there are very few people around, which makes it a special experience for the explorer.
A favorite way of exploring for me is to get an Island map and go find some roads less traveled. It is amazing all the different nooks and crannies of this beautiful island. People have found some very unique ways to live in all kinds of terrain from Mountain tops to live a boards at the various marinas, cute older homes in town to off the electric grid rustic living. Even for someone who has lived on the Island for years it is refreshing to go take a look around and remind oneself of the wonderful diversity of Island living.
Another excellent way to get out and explore is to lace up the hiking boots and hit the trail. There is an ever expanding trail network throughout the Island. From coastal beach walks to mountain trails there is something for any taste of adventurer. For me this is a great time of year to walk around the neighborhoods that surround Roche Harbor. One can walk the roads out to White Point or get on the trail that runs along the airstrip. The whole point of exploring is to begin and let your legs guide you wherever they lead allowing the mind to ponder all the beauty and wildlife that is around.
Winter is a wonderful time of year here on the Island for adventure and contemplation so come on out and see for yourself. Happy 2017….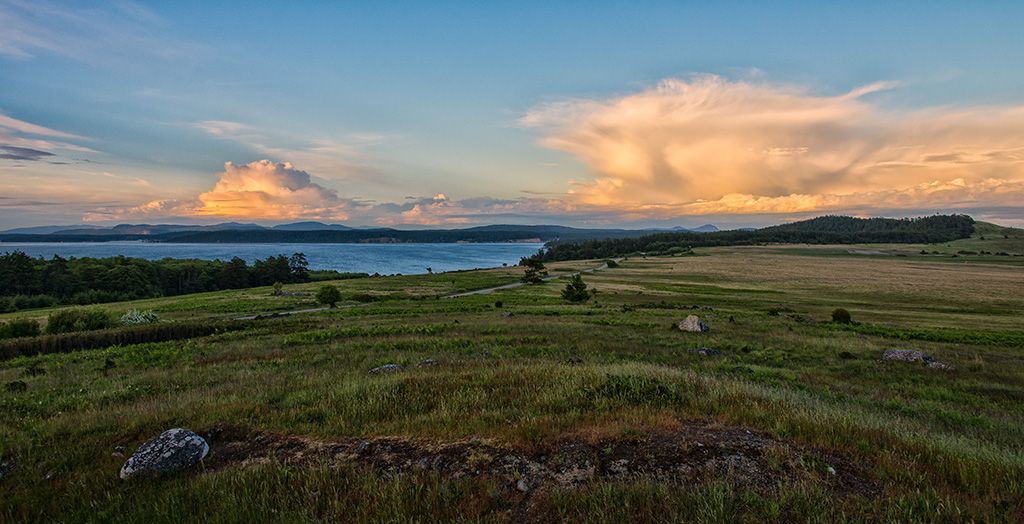 Photo Courtesy of Chris Teren