For Valentine's Day this year I am posting ten reasons why I love San Juan Island, based on living here since 1977. OK, then, here are ten reasons in no particular order.
1. Dogs are appreciated: This is so true. We do have a pet shelter but they have to import dogs from other shelters. We got a cat there once and had to return him and they told us that they never "put animals down."
2. At the grocery store, people hold open the door for whomever is coming or going. This happens whether they know you or not. If you do not do this you will easily be identified as a tourist.
3. There are park benches all over the place to sit and people watch: many of them are memorials to people who are no longer with us. There are actually very few places left to put one.
4. People in cars stop for jaywalkers: People who live here, when leaving the ferry and driving up Spring Street, may stop and let ongoing traffic in front of them. They have had to wait for ferry traffic and can sympathize.
5. Coffee shops don't need to ask me how I want my coffee if I am a regular. It is not Starbucks, but those can be everywhere else. One thing people on San Juan do NOT appreciate is a franchised store. The idea of a unique place does not include storefronts and menus that are similar to all other places.
6. There are no parking meters: There is, however, during most but not all days, a really friendly parking checker who will mark your tire with chalk and give you a ticket if it is still there after two hours. When he doesn't mark tires, no one moves their cars so there are no parking places.
7. There are no traffic lights and people really do take turns at the four way stops.
8. I do not need to dress up to go anywhere. T-shirt, Jeans and shoes will do it.
9. The sunsets are remarkable and the west side belongs to us all.
10. Most of the people here are older than I am so I feel young.
Happy Valentine's Day to everyone. I hope you love where you live and if you do not, please stop in at our office in Friday Harbor and see if you also would love it on San Juan Island.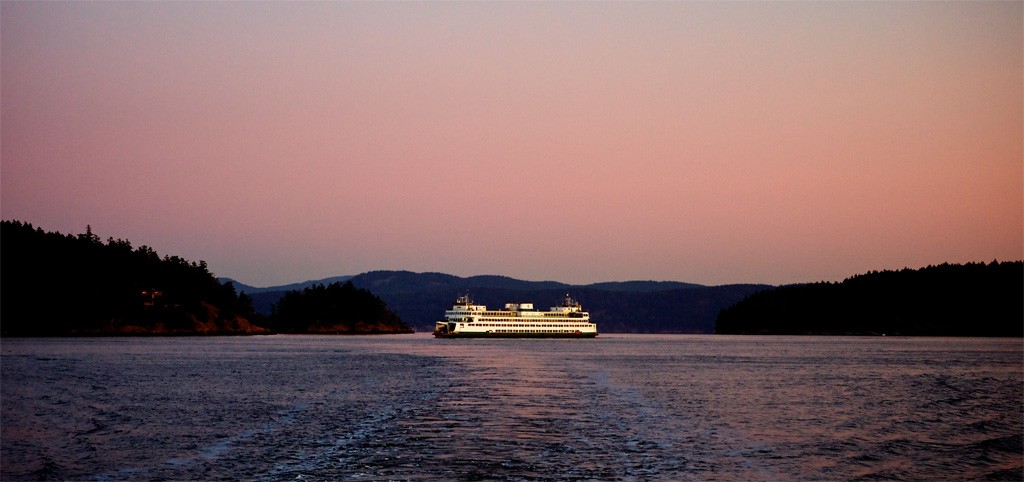 Photo Courtesy of Chris Teren ~ terenphotography.com