With our recent record-breaking heatwave here in the Pacific Northwest and summer being in full swing, we thought it fitting to list our awesome, easily accessible public beaches on San Juan Island. What better way to refresh than to go splash in the eternally cool Salish Sea!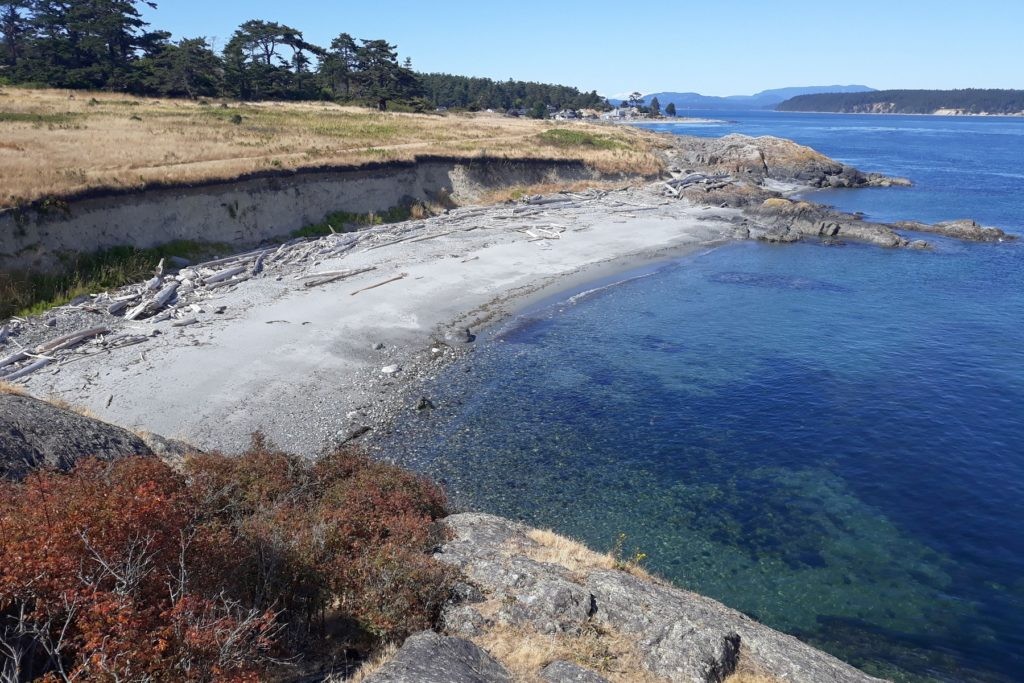 Please note that most of our beaches are pack it in, pack it out. If you bring food, please make sure you take your trash with you when you leave! The beaches managed by the National Park Service and the Port have trash cans in the parking lots. Dogs are welcome on all the beaches, but they must be leashed at all times and picked up after!
The Port of Friday Harbor manages Jackson Beach and it is the closest beach to town. It offers a public boat ramp with trailer parking, vault toilets, picnic tables, a wheel chair accessible picnic shelter and volleyball courts. The beach is shallow, mixed pebble and sand, and perfect for kids and dogs to splash around or to launch kayaks and paddle boards. Due to its proximity to town, weekends and hot summer days can get busy and parking can get sparse.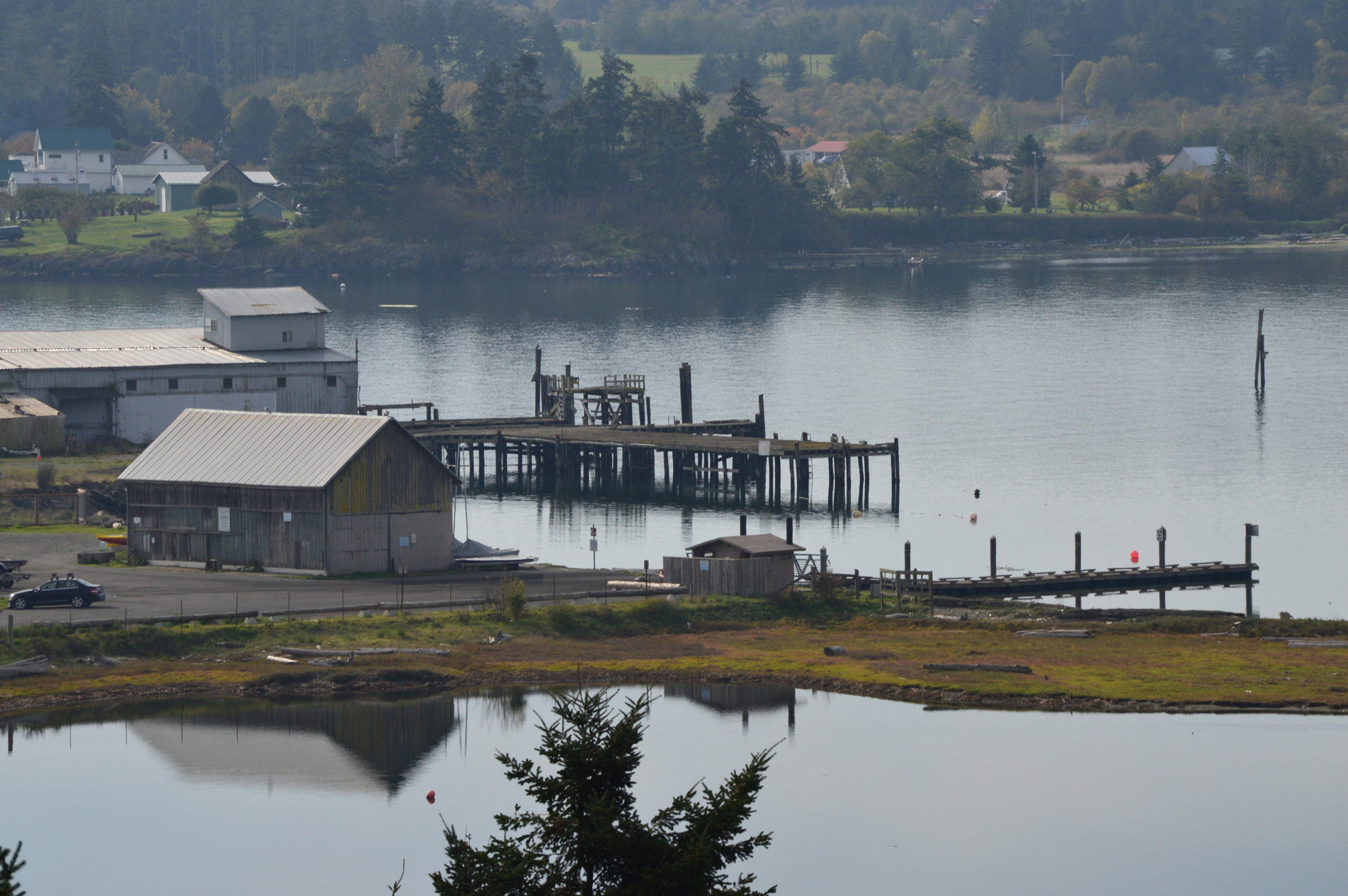 Eagle Cove on the west side is a favorite among locals. It has a small parking lot and a nice shady trail leading down to a beautiful sandy cove. The way it is situated along the southwest side of the island often makes for some decent swell and you might even see a surfer or two on a windy day. Please note that there are no picnic tables, but you can find thrift wood logs to sit on and enjoy.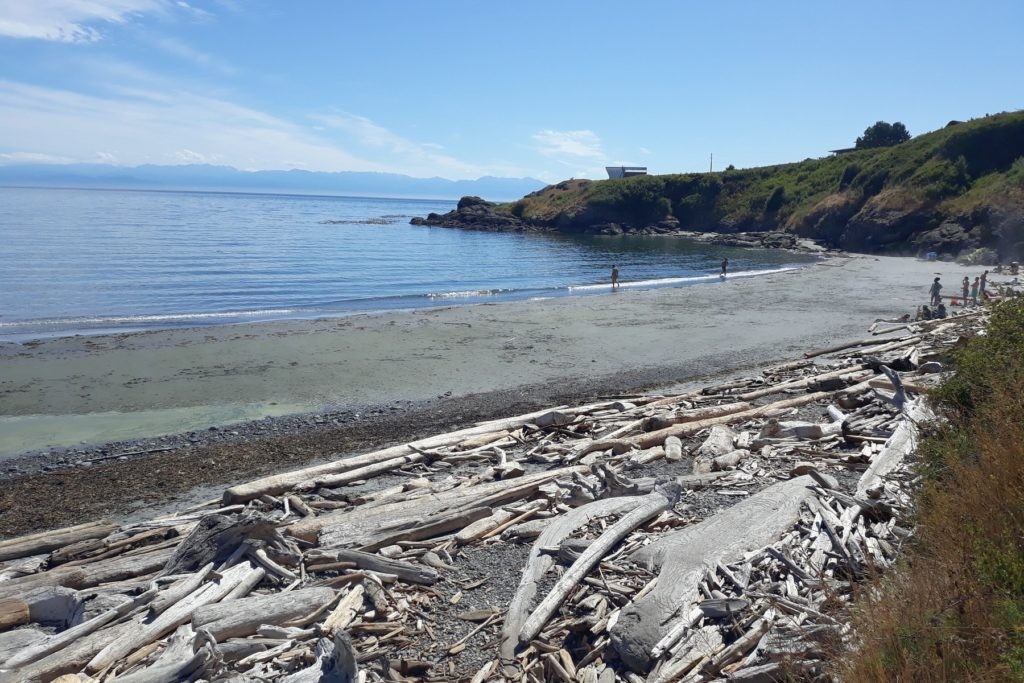 4th of July Beach is part of American Camp National Historical Park and is located on the east side along Griffin Bay. There are a couple of picnic tables (none directly on the beach though) and vault toilets. A short shady walk takes you to the mixed sand and pebble beach. The water in Griffin Bay is usually a lot calmer than on the open west side and 4th of July Beach is great for launching kayaks and paddle boards. It is a shallow beach, perfect for splashing around. It is one of the only beaches offering shady spots in the afternoons due to its location.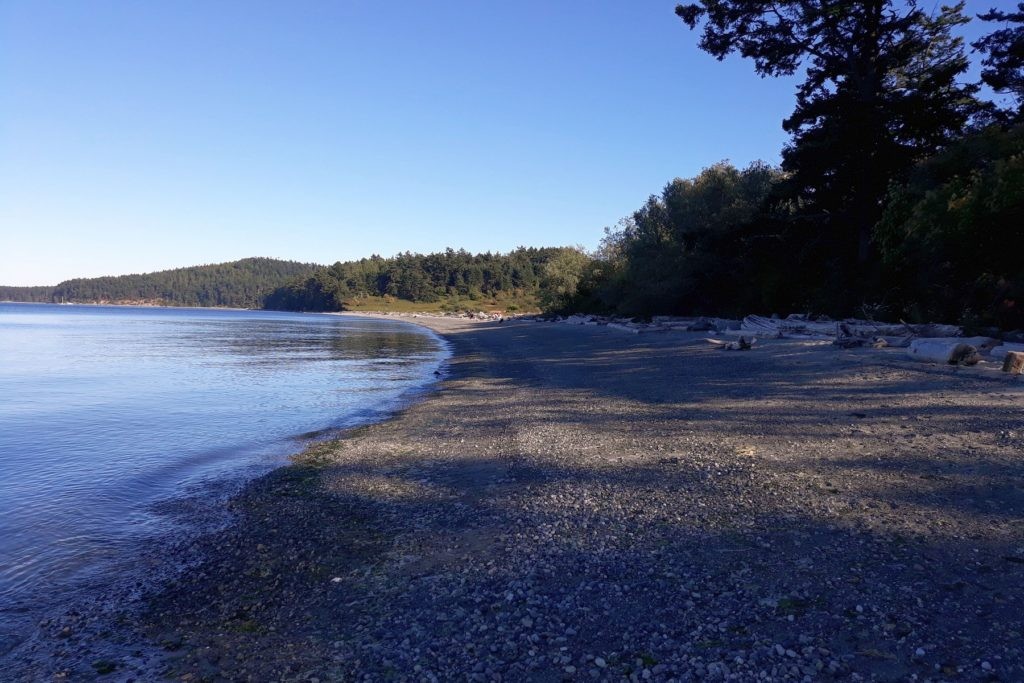 South Beach is the longest public beach in the San Juan Islands with spectacular views of the Strait of Juan de Fuca, the Olympic Mountains and on clear days all the way to Mount Rainier! The beach is a mixture of pebble and sand and a huge amount of driftwood that has accumulated there for decades. The two mile long stretch of beach is perfect for a stroll, a run, beach combing and wildlife watching. Several picnic tables and fire rings invite to sit and have a bonfire. Please check for fire bans during the hot summer months. There is a paved main parking lot with vault toilets and two smaller gravel parking areas.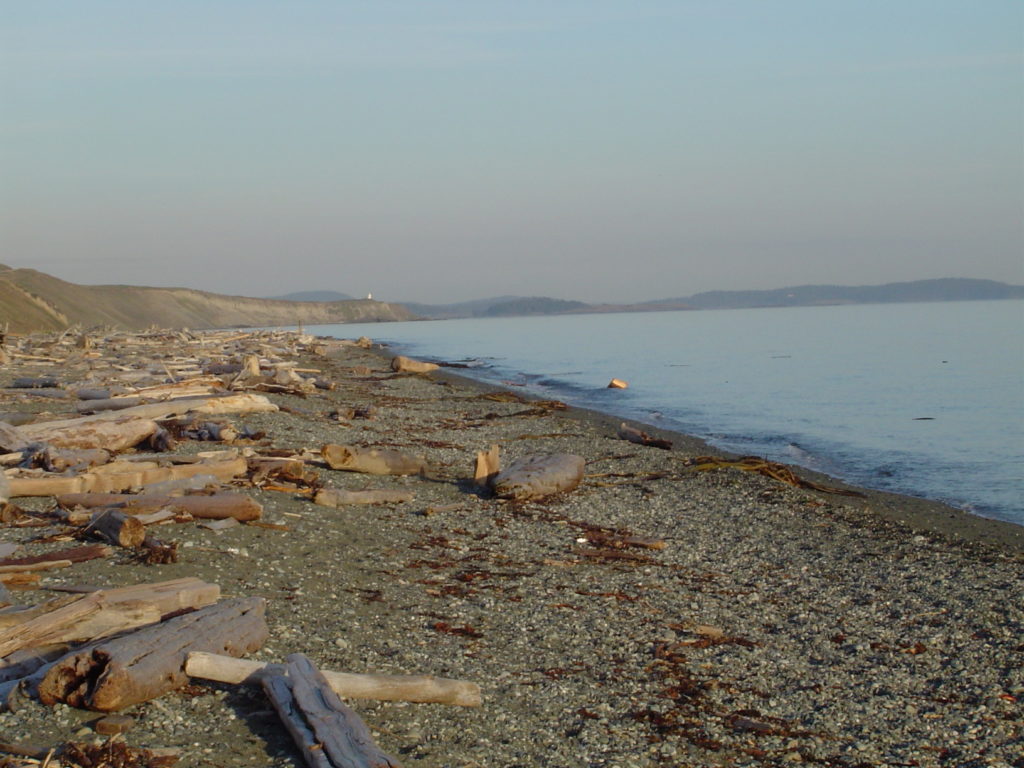 The Cattle Point Interpretive Area has stairs leading down to a pebble cove. This beach is a treasure at low tide, as it has some of the best tide pools! It is perfect for beach combing, relaxing and watching the natural world go by! Stellar sea lions haul out on a nearby rocky island and you can often see them frolic around in the water. The parking area has picnic tables, an old radio station that now functions as a shelter and a vault toilet. Visitors to nearby Cattle Point lighthouse also use the parking area. It can get quite busy during the summer months, but during the colder seasons it is wonderfully quiet. There is a second sandy cove without stairs. Follow the grassy path along its bluff to access it on the opposite side.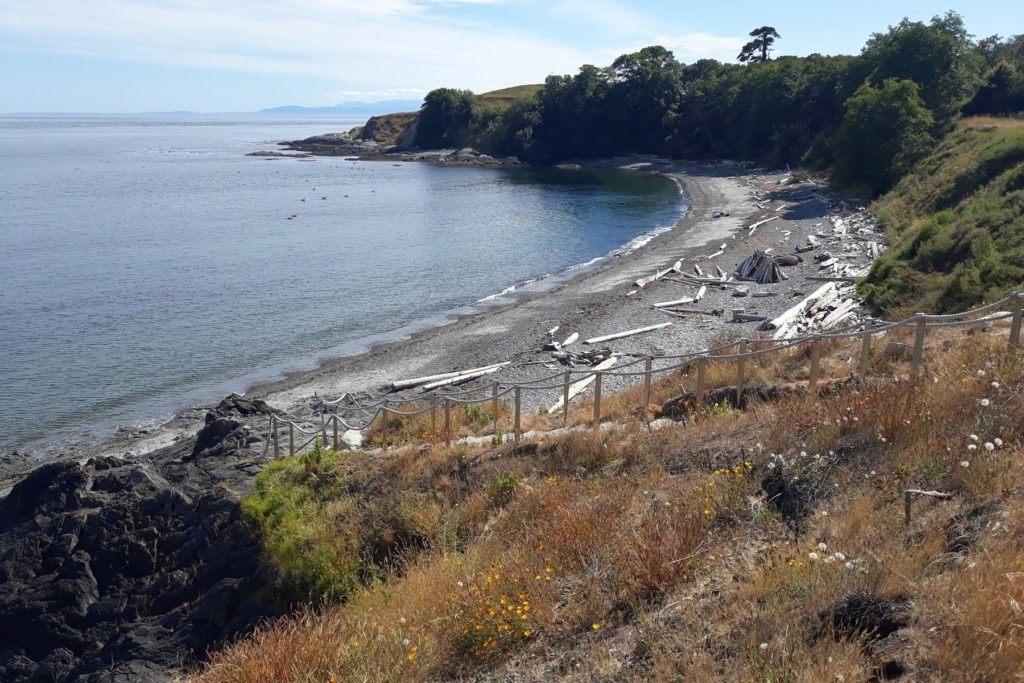 Deadman Bay Preserve
Don't let the name spook you, Deadman Bay is one of the most spectacular beaches on the island! The pebble beach is framed by bluffs on one side and rocky outcroppings on the other. It is a popular lunch break spot for local kayaking tours. The kelp forest in the cove is also a favorite for local free divers and snorkeling aficionados. There is a vault toilet available, but please note that you have to pack all your trash out. The short trail from the small parking area off of Westside road is quite steep, be sure to wear good shoes. If the parking area is full, adjacent Lime Kiln Point State Park offers plenty of parking, restrooms with running water, a seasonal interpretive center and a seasonal snack bar. Deadman Bay is accessible from the State Park by a short, but scenic hike along the bluffs.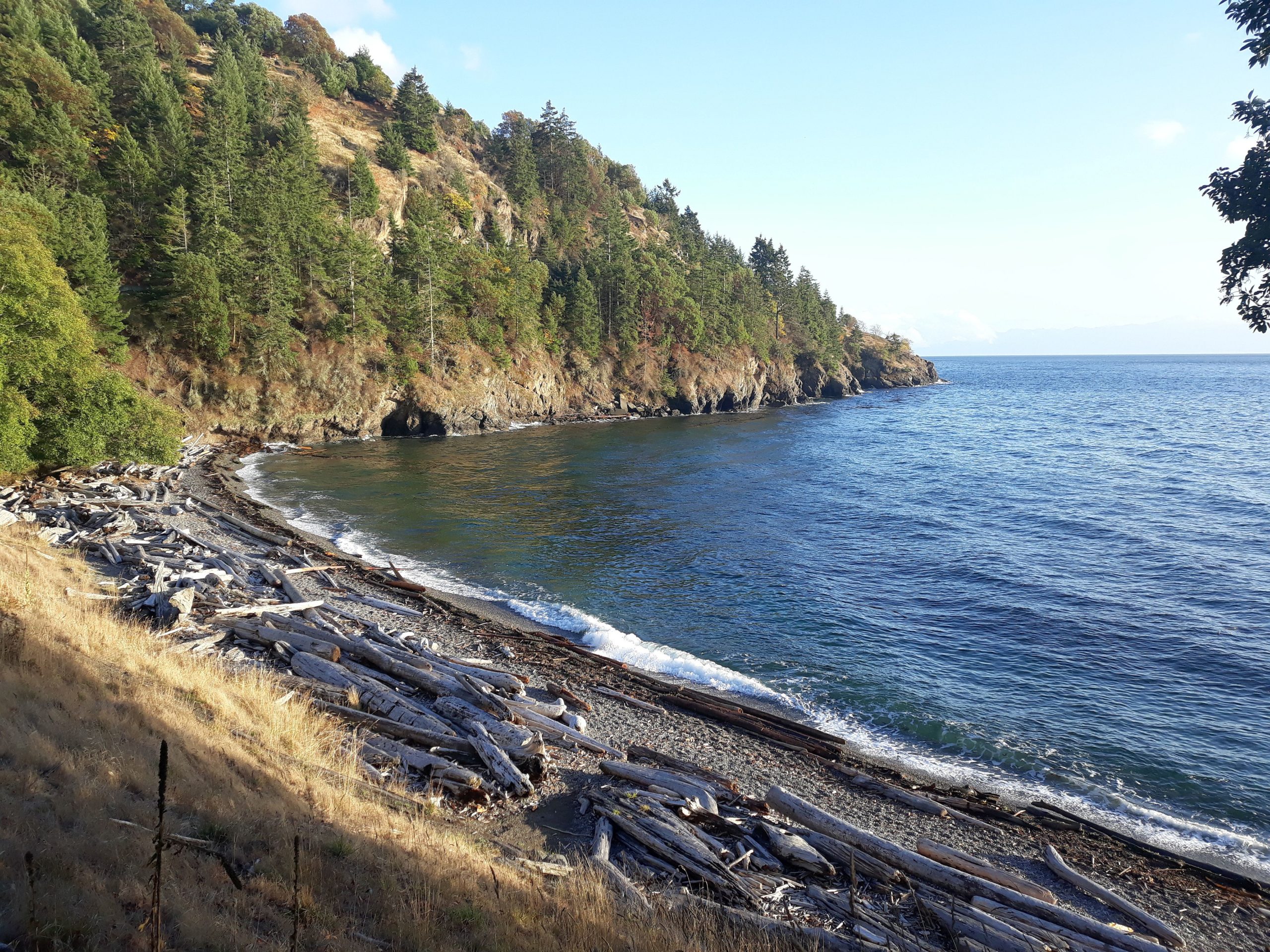 San Juan County Park offers the only campground along the coast on San Juan Island, reservations are highly recommended. It also has a boat ramp, a kayak launching area, flush toilets, a large picnic area, gorgeous views and two fantastic pebble beaches. Please note that if you would like to launch your kayak, you need to check in with the park and watch a short informational video. The smaller second beach is accessible by stairs from the picnic area.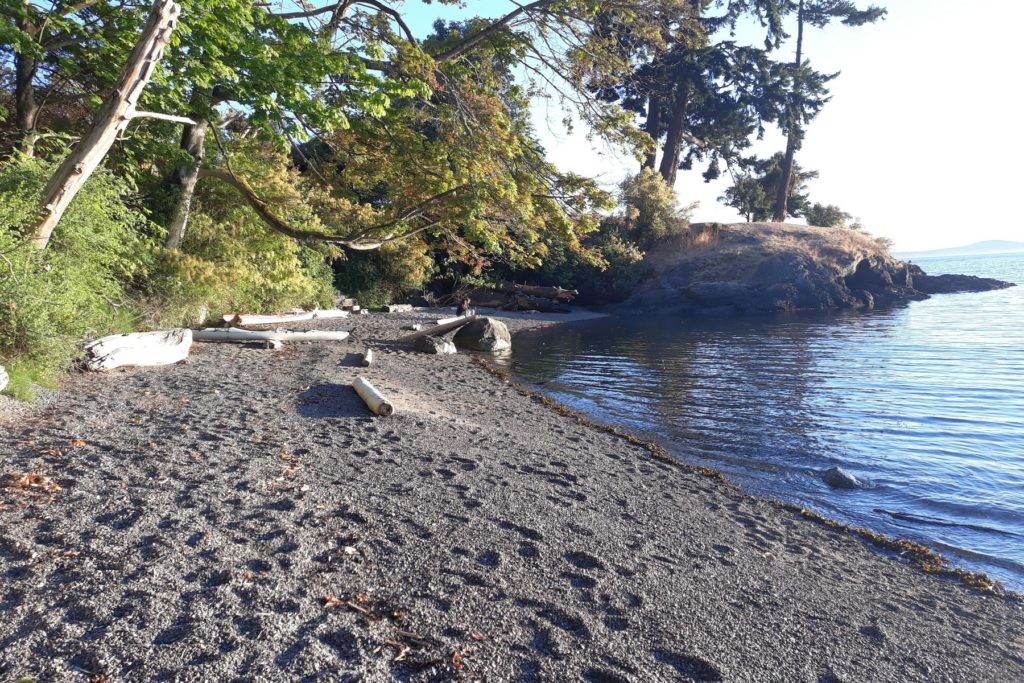 Reuben Tarte is off the beaten path and easy to miss, but worth a visit anytime. It offers two pebble beaches divided by a rocky knoll. It is the only public beach on the San Juan Channel side of the island. If you bring your kayak you can drive down to unload and load only. The parking area, however, is up on top off of San Juan Drive. The paved road down to the beach is rather steep. There is a Porta-potty down by the beach area. Please note, that you have to pack all trash out.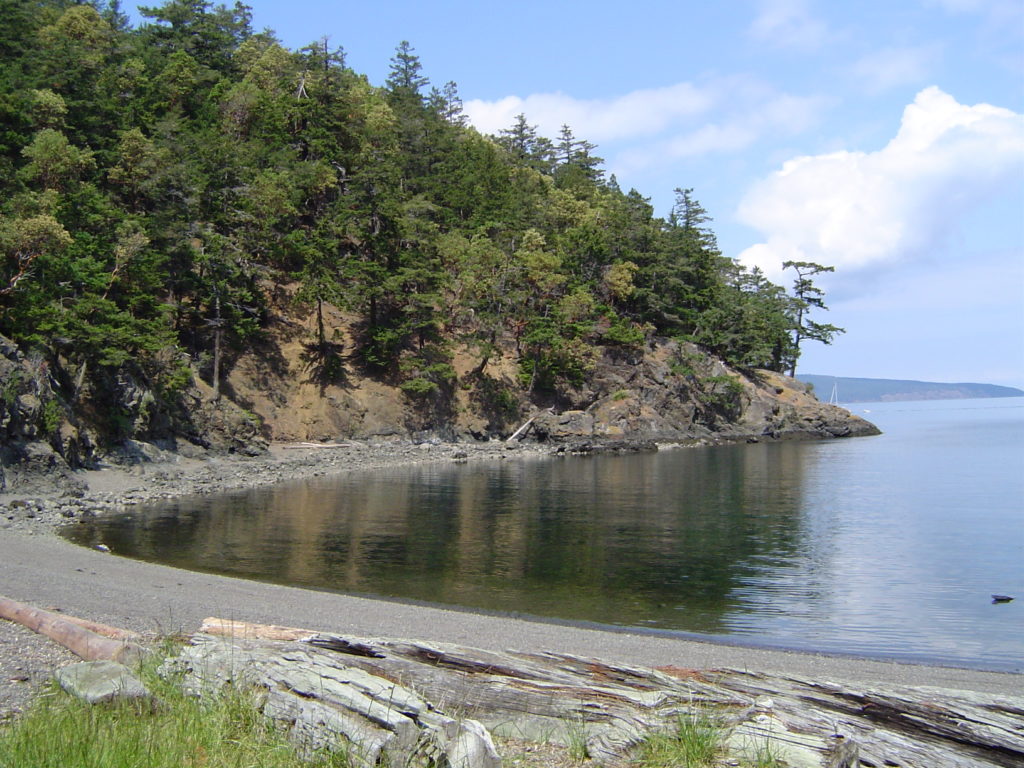 This is it, a list of our most easily accessible beaches on San Juan Island. A few additional beaches are not mentioned in this post. They all require a hike of at least half a mile to get to and are all located in our two National Historical Parks. Granny's Cove, Jakle's Lagoon and Third Lagoon are located on the south end of the island at American Camp. English Camp on the north end of the island has a few gravel beaches accessible from the Bell Point Loop.