Did you know that the San Juan Islands are a great place to experience the wonders of bioluminescence? "Bio what?" you might ask. Bioluminescence is the production and emission of light by a living organism, such as Fireflies. Moreover, many of these glowing organisms are found in marine habitat. And yes, they exist right here in our beautiful waters surrounding our islands. We mostly have a Noctiluca scintillans here in the Salish Sea, which is a tiny organism and is considered a kind of algae! When disturbed it emits a blue-green light, earning it the aptly chosen nicknames "sea sparkle" or "sea twinkle".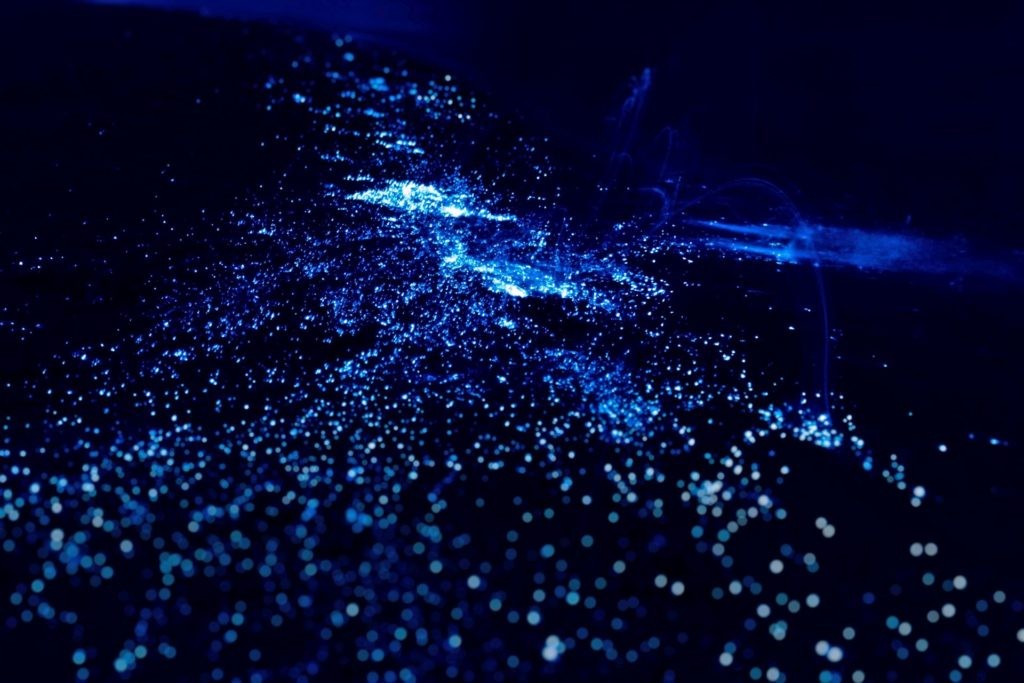 While bioluminescence is observed year round, it is most visible during the warmer months. So if you visit the San Juan Islands during the summer, your chances to experience this magical natural phenomenon are pretty good. Activity is strongest after a few clear and warm days and it is also most visible during new moon. The darker the skies, the better!
How to see it!
Find a beach after sunset, settle in and wait. Don't give up too early as it may take some time! All of sudden you will start to notice little blue sparks in the water wherever there is a disturbance. Waves, fish and other small creatures moving in the water create disturbances, as well as boats, kayaks and larger animals like seals! Throw a couple of rocks in the water, walk along the water's edge and splash the water with your hands to see the effect. It is a sure thing to amaze and a special kind of experience for kids!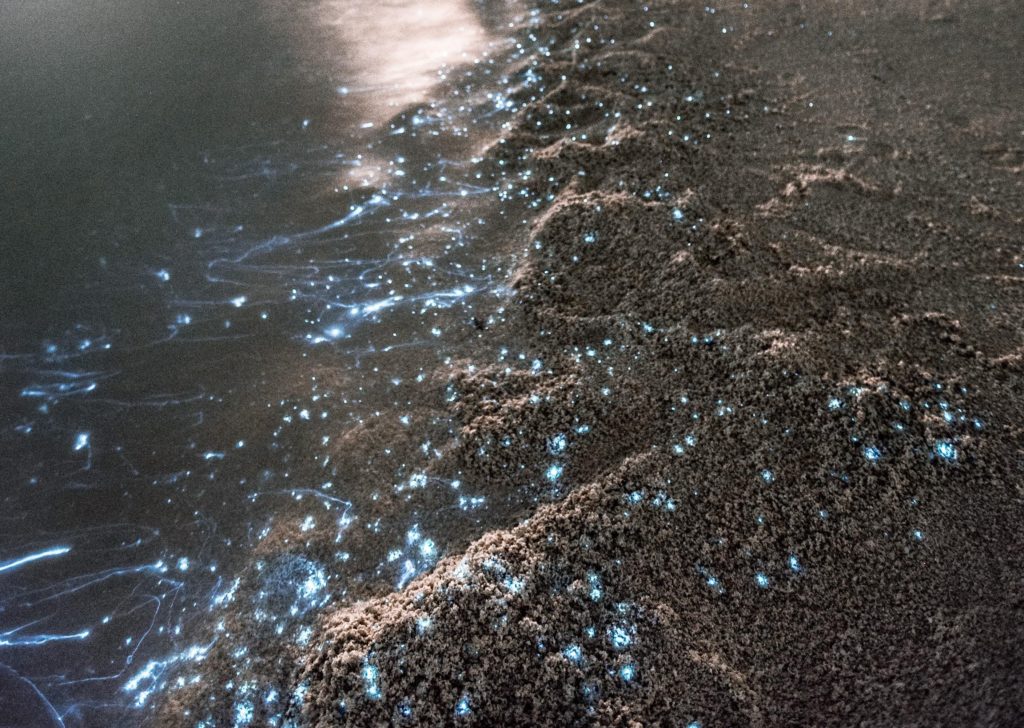 See our blog post from July for a list of beaches on San Juan Island. Insider tip: the water on beaches facing east usually gets darker faster!
Alternative viewing ideas
If you have a wet suit handy you can even go for a dip in the water and sparkle! A word of caution, the water here is very cold year round, hence hypothermia can set in within 10 minutes. Keep that in mind if you choose to swim without adequate protection!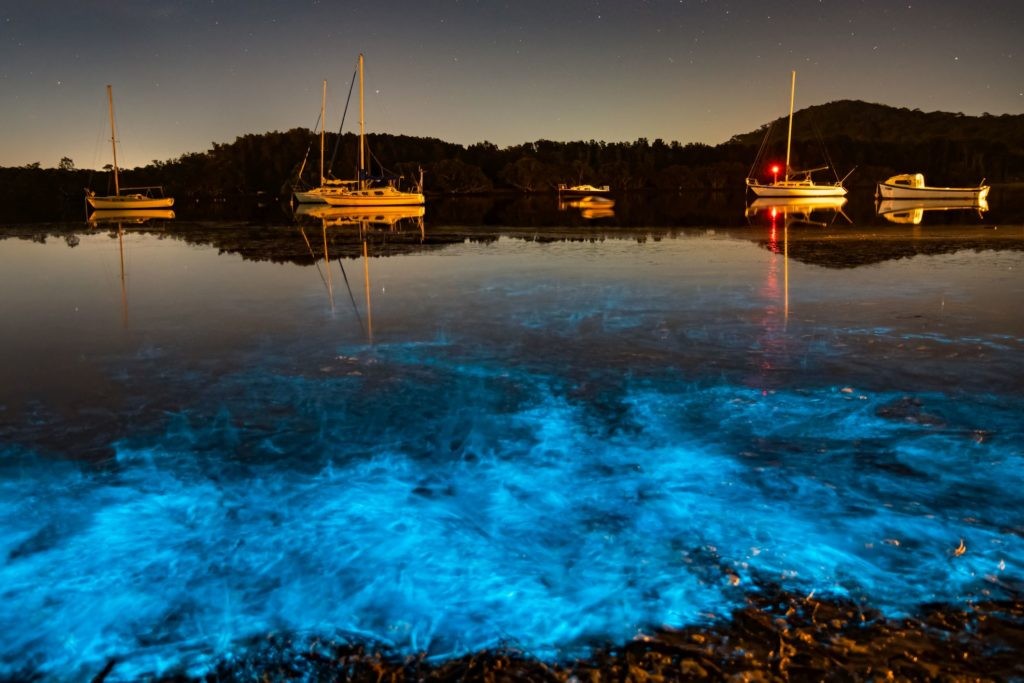 If you are more adventurous you can book a bioluminescence kayak tour! They usually last about 3 to 4 hours and the experienced tour guides know where to go for the best results! The movement of the kayak and paddles creates a memorable experience! And the twinkle of the stars above will only add to the ambiance!
These kayaking companies offer bioluminescence tours during the summer months:
Discovery Sea Kayaks, Friday Harbor
Outdoor Odysseys, Friday Harbor
Seaquest Kayak Tours, Friday Harbor
San Juan Outfitters, Roche Harbor
Shearwater Kayak Tours, Orcas Island
All photos are stock images as I have been unable to successfully capture the bioluminescence myself so far.