The days are longer, the foliage has sprung, flowers cover the islands with colorful dots. The birds are singing, the frogs are peeping, the air smells clean and fresh! Spring has arrived in full force here in the San Juan Islands!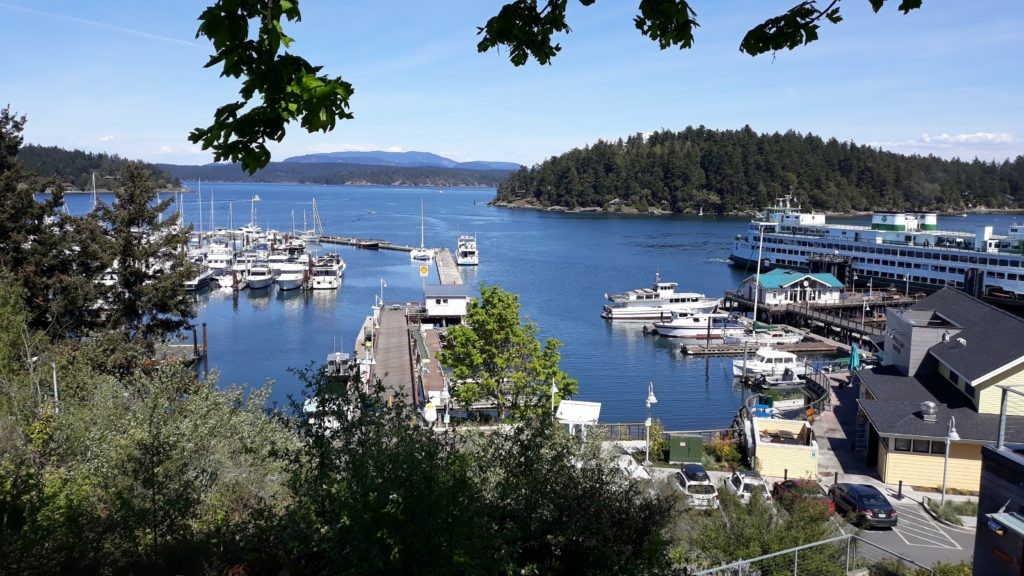 The arrival of Spring brings visitors from all over the world as our busy season has officially begun. It is now imperative to get that ferry reservation going on and off island. Hotels and vacation rentals are starting to fill up, people on bikes and rented mopeds are now a regular sight.
A very unique way to see our island is to rent a moped or scoot coupe (a 3-wheeled two seater) from Susie's Mopeds. If you like a more physical way to get around, bicycle rentals and tours are available from Meat Machine Cycles, and yes, they also have electric assisted bikes. If you are not up to moped or bike riding, but arrived without a car, M&W Auto has car rentals available and San Juan Transit and the Friday Harbor Jolly Trolly offer bus rides through the summer season.
If history is your cup of tea, consider visiting the Historical Museum and our two National Historical Parks, American Camp in the south end and English Camp at the north end of the island. Even if history ain't your thing per se, both parks are a must to visit and offer miles of beautiful walking trails with spectacular view points.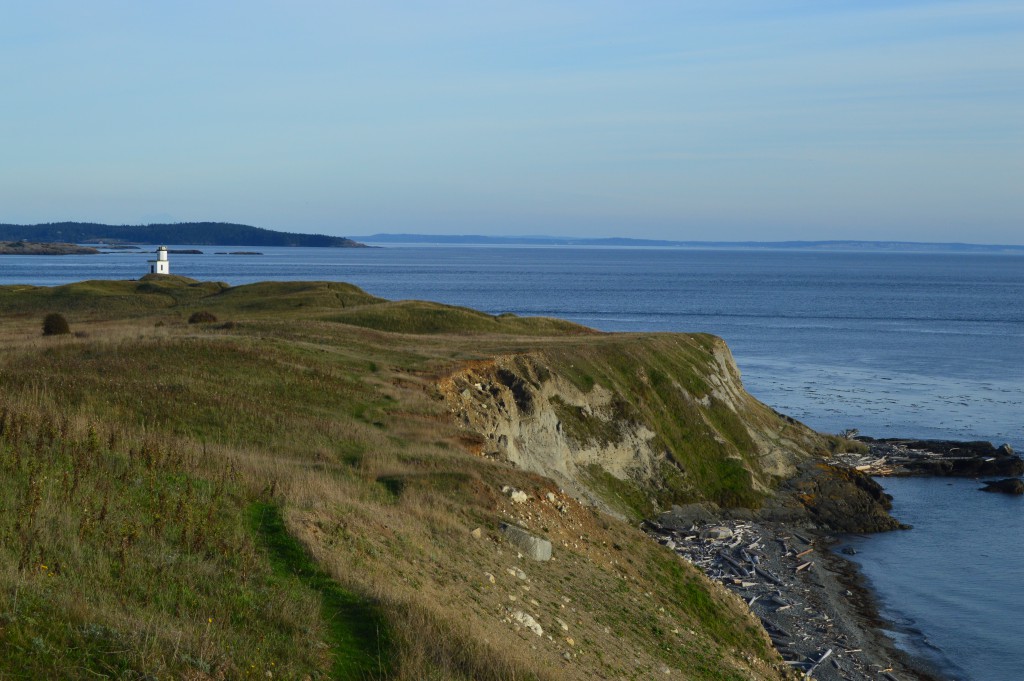 For a bit of an extra adventure, try out zip lining in the center of the island, getting acquainted with our beautiful and lush forests on a hike, or go on a kayak tour to get yet a completely different perspective of our islands.
Spring also marks the beginning of whale watch season, which is usually from May through September. People flock to the islands to get a glimpse of the famous Southern Resident Killer Whales. Lime Kiln Point State Park on San Juan Island is one of the prime locations to enjoy watching killer whales, also known as orcas, without encroaching on their territory, as the Southern Resident Killer Whales often do what is called the Westside Shuffle, swimming up and down the west side of San Juan Island in search of salmon.
The 100-year old lighthouse at Lime Kiln Point State Park is the base camp for orca research from May through September, an interpretive center informative signs will give you lots of information and there is even a listening station to listen in on the hydrophone that is sitting offshore from the light house. Research scientists and volunteers are available to answer additional questions during regular business hours. If you have a chance visit the Whale Museum in Friday Harbor first before heading out the park. The museum is a great resource for all whale and marine mammals that call the Salish Sea home.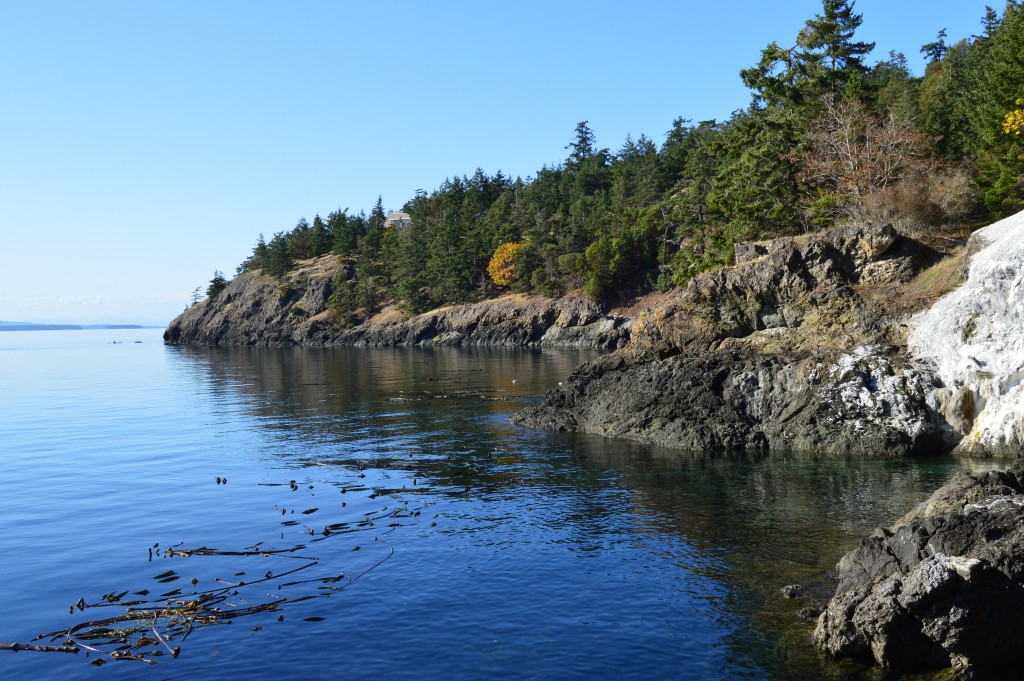 Remember, the whales don't have any set schedules, they show up when they feel like showing up and there is no way for us to predict when that will be. If you visit on a day the orcas don't swim by, don't fret. Lime Kiln Point State Park is a spectacular place to visit, with or without orca whales. There is plenty of other wildlife you can spot in the water, like waterfowl, seals, sea lions, porpoises and even Minke and Humpback whales at times! And of course there are eagles, sea gulls and hummingbirds galore during the spring and early summer months. Bring a picnic, sit on the rocks by the lighthouse or at one of the many tables spread throughout the park and keep your eyes peeled for wildlife and wave to the kayakers and boaters going by.
If you would like to be out on the water to see marine wildlife, there are whale watch tours going out of Friday Harbor, Roche Harbor and Orcas Island. The different whale watch companies have different sized boats and pricing. To pick a responsible company that suits your specific needs, please go to the Pacific Whale Watch Association website.