Well, it is official Summer is here and we are heading into the best weather period of the year. Town is full of people milling around. If shopping, eating, and drinking is your thing then you are in luck because Friday Harbor is full of restaurants, coffee shops, retail stores, and taverns.
If you are here on a Saturday you have the added feature of the Islands Farmers Market. Experience locally grown flowers, vegetables, as well as meats and eggs. It is an island happening and a great place to get a dose of island culture.
If the out of town thing is more your cup of tea I suggest taking a drive or renting a scooter and going out to one or both of our famous parks. On the south side is American Camp and on the west side is British Camp.
Both offer a trip back in history to the way things used to be on San Juan over 100 years ago. You will learn about the Pig War and why we are a part of the United States instead of Canada.
Another popular event is being at Roche Harbor for sunset and listening to the presentation of Colors and viewing the flag lowering ceremony complete with a cannon firing.
So, come on out to the San Juans and take a trip back in history or get your food and drink on while celebrating the awesome summer vibrations.
Cheers….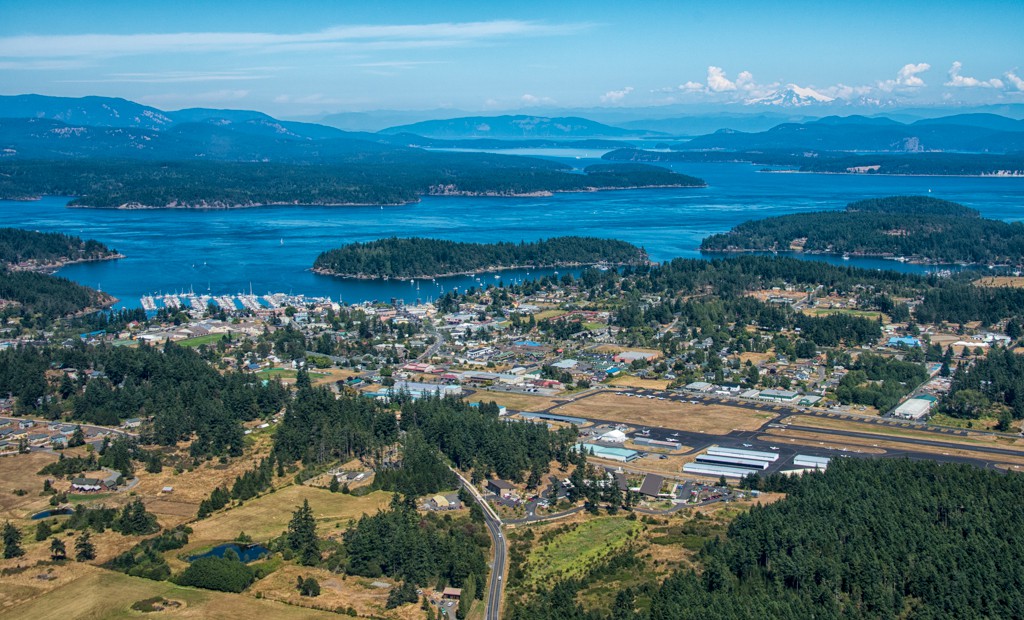 Photo Courtesy of: Teren Photography ~ www.terenphotography.com/