Living on a remote island, only accessible by ferry, boat or small plane, gives you no choice but to quickly learn how to work around ferry schedules. Invariably you will end up with a love/hate relationship for our most prominent mode of transportation! Being dependent on a ferry is most definitely not for everyone! We all handle the inconvenience of the system in order to live in paradise!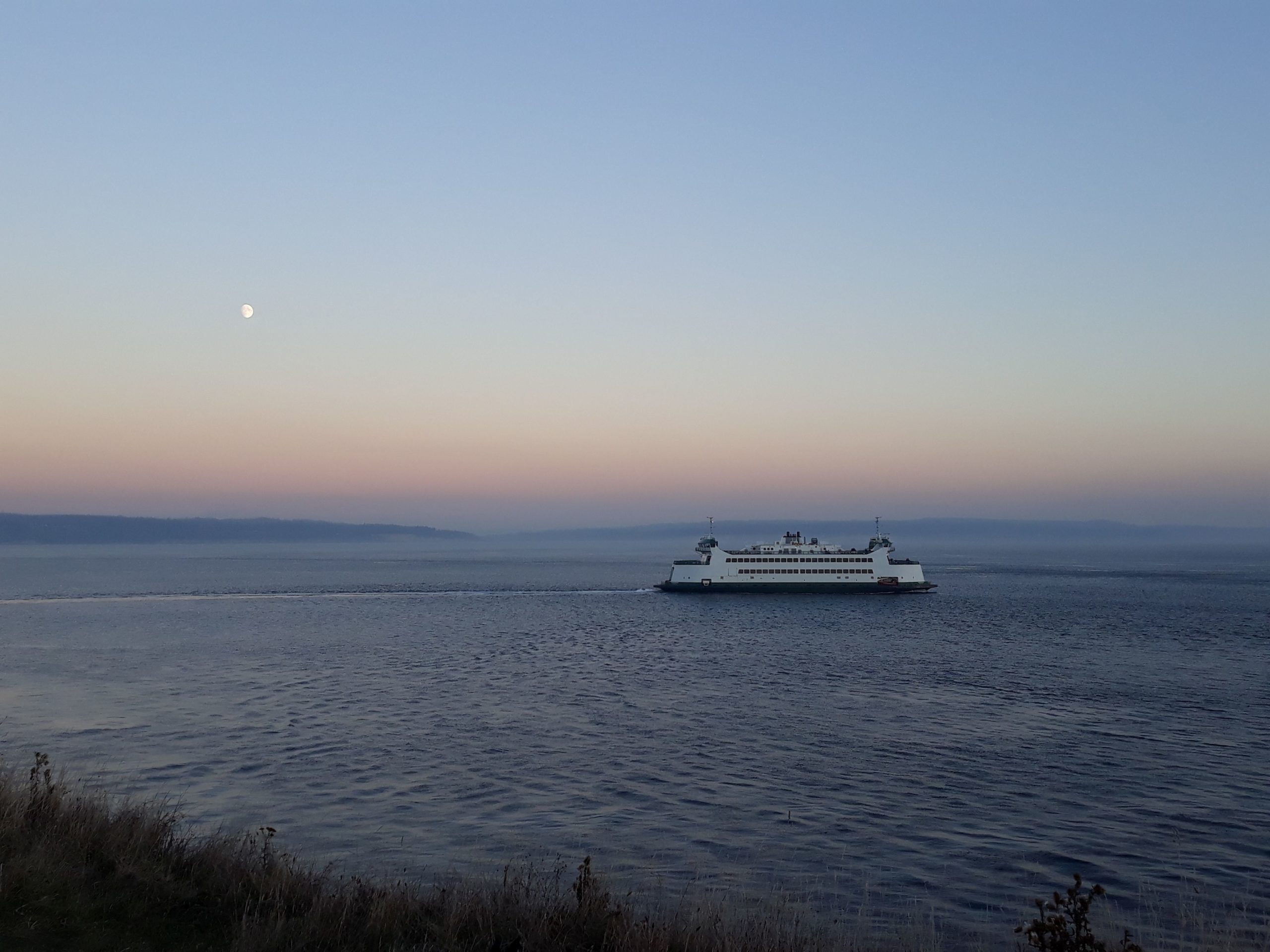 The Good!
The ferry ride from Anacortes to any of the islands will instantly put your mind at ease. As you glide through the stunning waters of the Salish Sea, time starts to slow down. Glassy seas dotted with emerald isles mesmerize the senses. Ferry rides are a great way to catch up with friends and neighbors, that you may not have seen in a while. The inter-island ferry sailing between the four main islands is free to walk-on (but not cars). It is good fun to go on a ferry island cruise, especially on a cold but sunny winter day! And the fact that it takes more than an hour to get from the mainland to the islands, sure keeps a lot of bad elements away!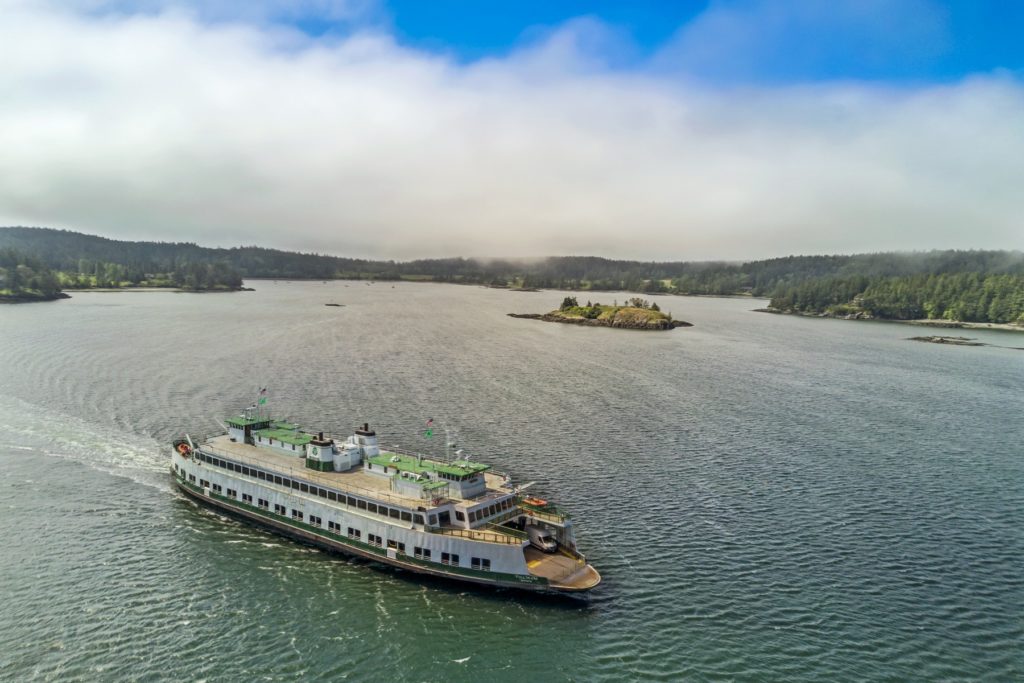 The Bad!
Trying to get a reservation for a specific day can be a frustrating process at times! Making a reservation often takes perseverance and determination. You can certainly put your car in line early and hope to get on the next boat. However, reservations give you the piece of mind that you will actually get on, unless a boat is cancelled! But more on that later! If you don't use a reservation it can get costly, as you will pay a no-show fee. Make sure you cancel before 5pm the day before the sailing to avoid the penalty.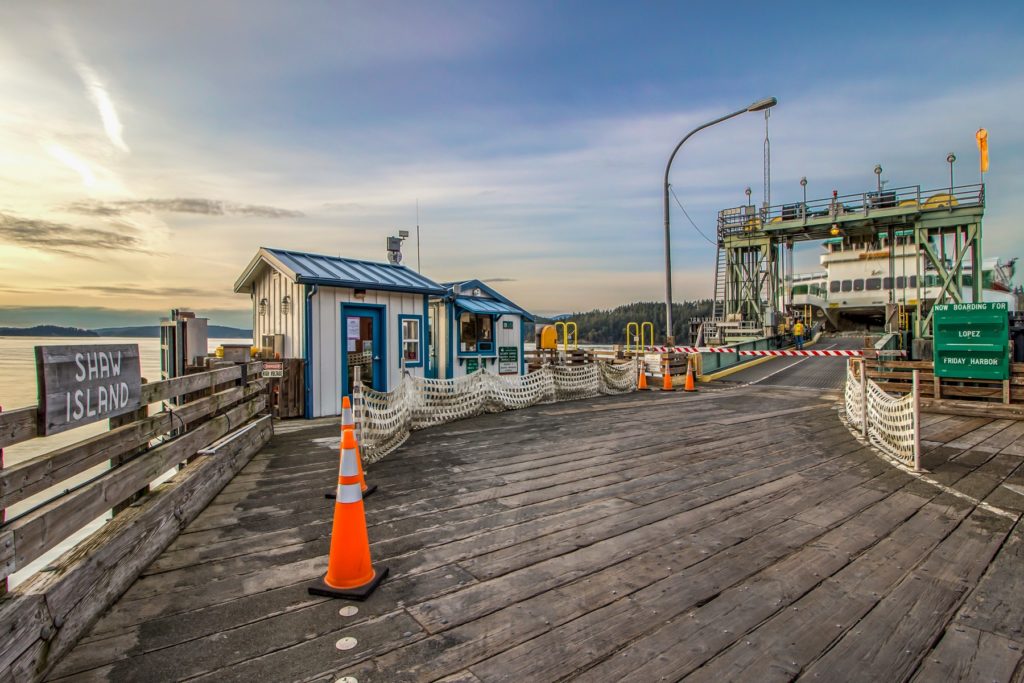 Even with reservations you still have to be in line at a certain time, causing lots of waiting around. Which pretty much means that a 20-minute off island doctor's appointment takes all day! Most people will try to schedule multiple appointments and combine them with shopping runs to make it all worthwhile! Costco anyone?
Ferry rides ain't cheap! You can get a five-ride pass (which is equivalent to paying for 4 and getting one ride free), however, the ticket is only good for three months. If you don't go off frequently enough you might lose your rides. Don't worry, you can sell rides to friends and family! There is always someone in the community in need of a ticket! The ticket itself only covers the car and driver, you pay on top for every other person in the car!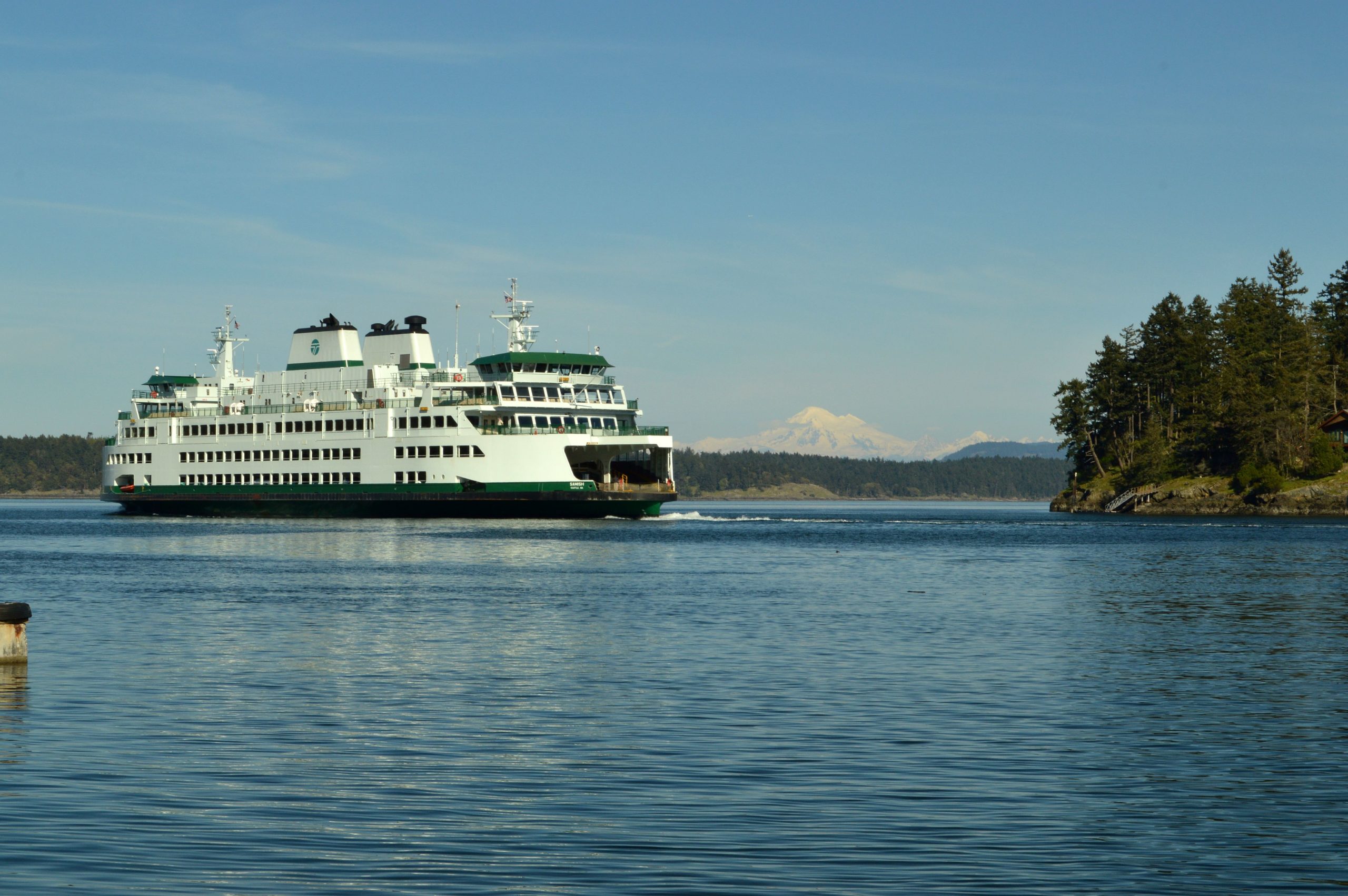 The Ugly!
Ferries break down occasionally and in recent years many got cancelled for not having a full crew available. The Coast Guard regulates how many crew members it takes to have a safe ferry sailing. If only one person of that crew doesn't show up and cannot be replaced in time, the sailing is cancelled. Needless to say the past 22 months have been especially painful! The ferries have adjusted their schedules and cut boats to prevent cancellations due to crew shortage. This has made it even more challenging to travel off island.
We often get stormy days in the winter which can make a ferry sailing incredibly rough for some people. If you are prone to seasickness, a high wind or gale warning are fretted! Strong winds are often cause for ferries to get cancelled or re-routed! Frequently they will go slower, causing delays that get worse as the day goes on.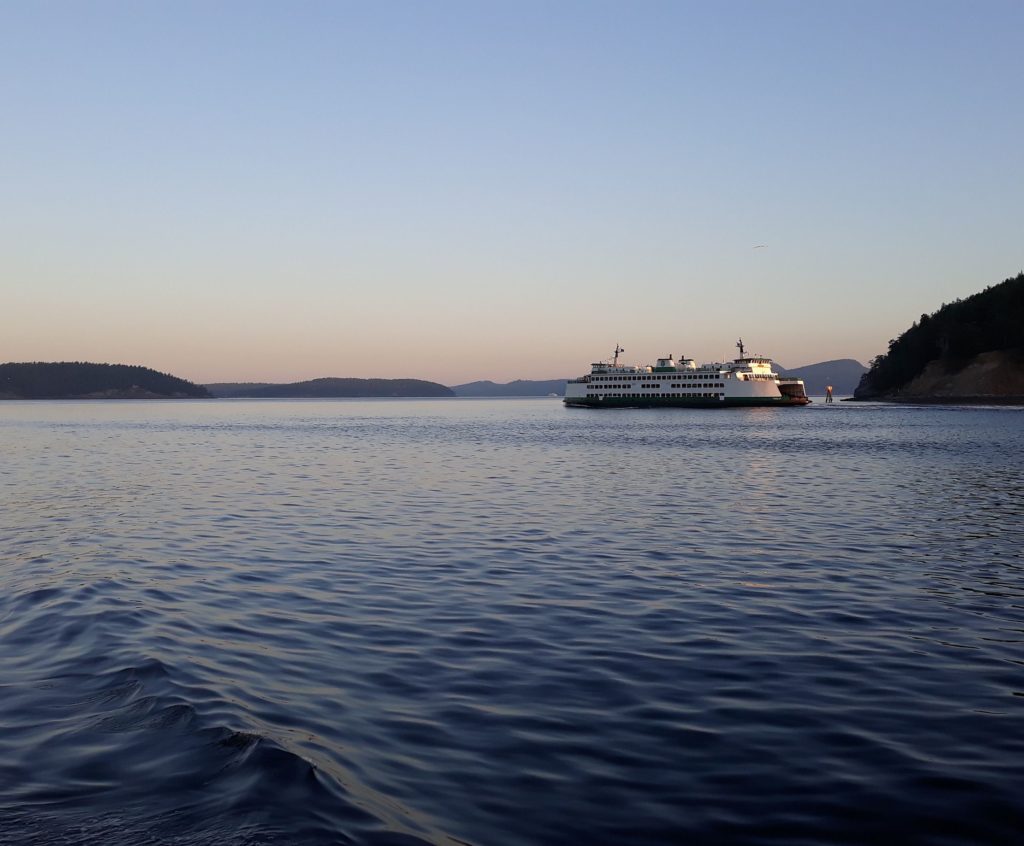 The Bottomline!
If you are someone with frequent medical appointments or work that involves a lot of travel, island living might be a challenge. It is doable, but having to rely on a ferry more than 2 times a month can be a strain!
If you are new to island living, navigating the ferries can be a stressful experience at first. You will, however, figure out the schedules, reservation system, loading procedures in no time and be a total ferry pro! Promise! We have all been new at some point!