When you think of a waterfront property, you will most likely envision a sandy beach with gently lapping waves, right? Well, that is not always the case, seeing as waterfront properties come in all shapes and sizes. Waterfront can be high bank, medium bank, low bank, no bank or a combination thereof. All of them have their own special magic!
The San Juan Islands have more than 400 miles of geologically diverse shoreline made up of feeder bluffs, barrier beaches, pocket beaches, estuaries and lagoons and of course our beautiful rocky shores.
See all waterfront properties currently available in the San Juan Islands here!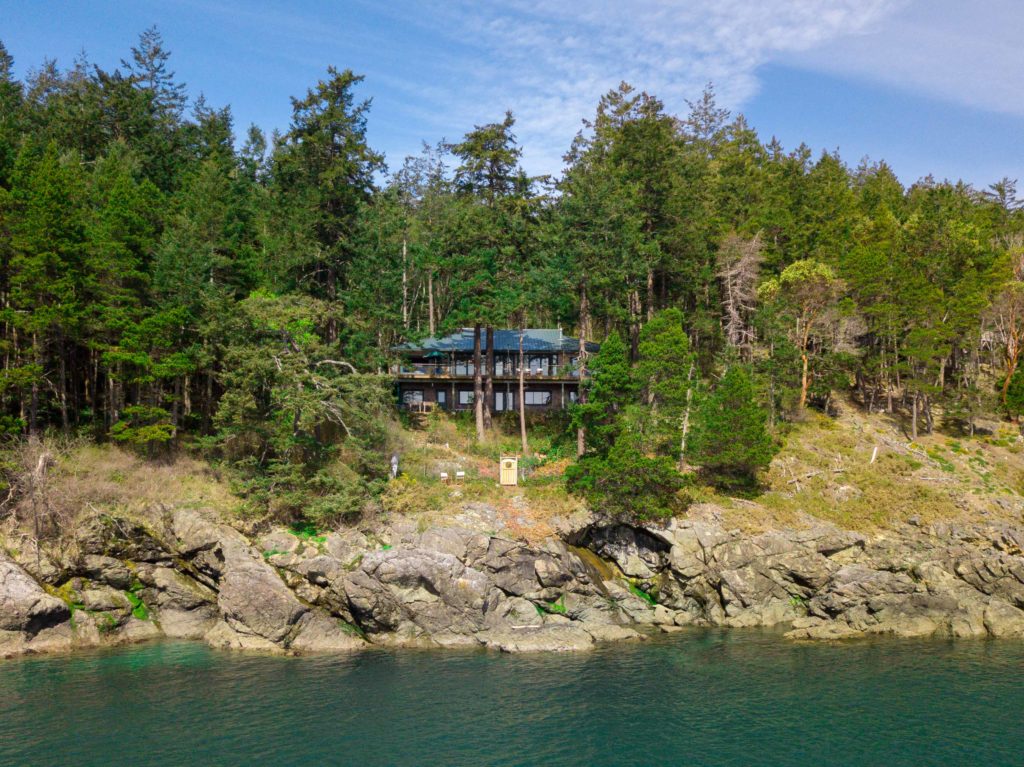 Waterfront is sometimes also referred to as beachfront. So what is the difference? Waterfront is any land on the edge of a body of water while beachfront is located on or adjacent to a beach. In other words, beachfront property is always waterfront. Waterfront property on the other hand, may have a beach or it may have a coast with rocks, a cliff or even a pier.
We know it sounds confusing, so let's have a look!
High Bank
A high bank refers to a cliff or very steep slope. There is usually no access to the water from the property. High bank properties offer dramatic views over the water and make for fabulous wildlife watching. As the water is usually quite deep, you might get an almost bird-eye view of our famous orca whales, humpback whales, harbor seals and sea lions and salmon. High bank waterfront also gives you the feeling of being on top of the world.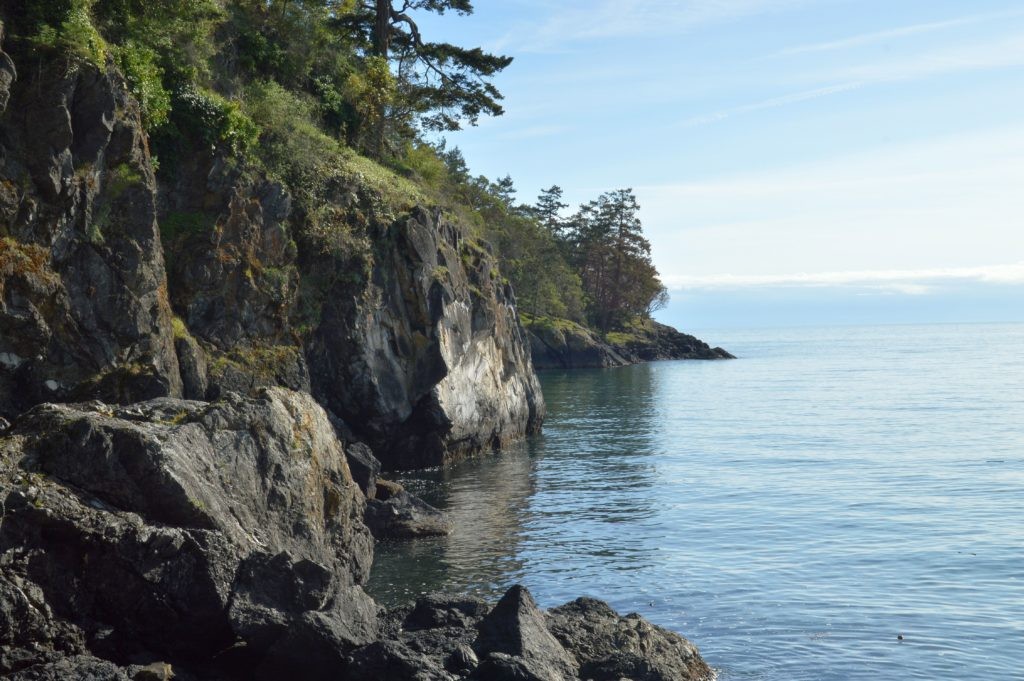 Medium Bank
A medium bank is not as steep and often offers access with a flight of stairs or a ladder system. With a medium bank you have the option of watching from above, as well as being able to get down to water level for tide pooling at low tides. Often there will small pocket beaches that allow launching kayaks or a dock to tie a boat or dinghy to.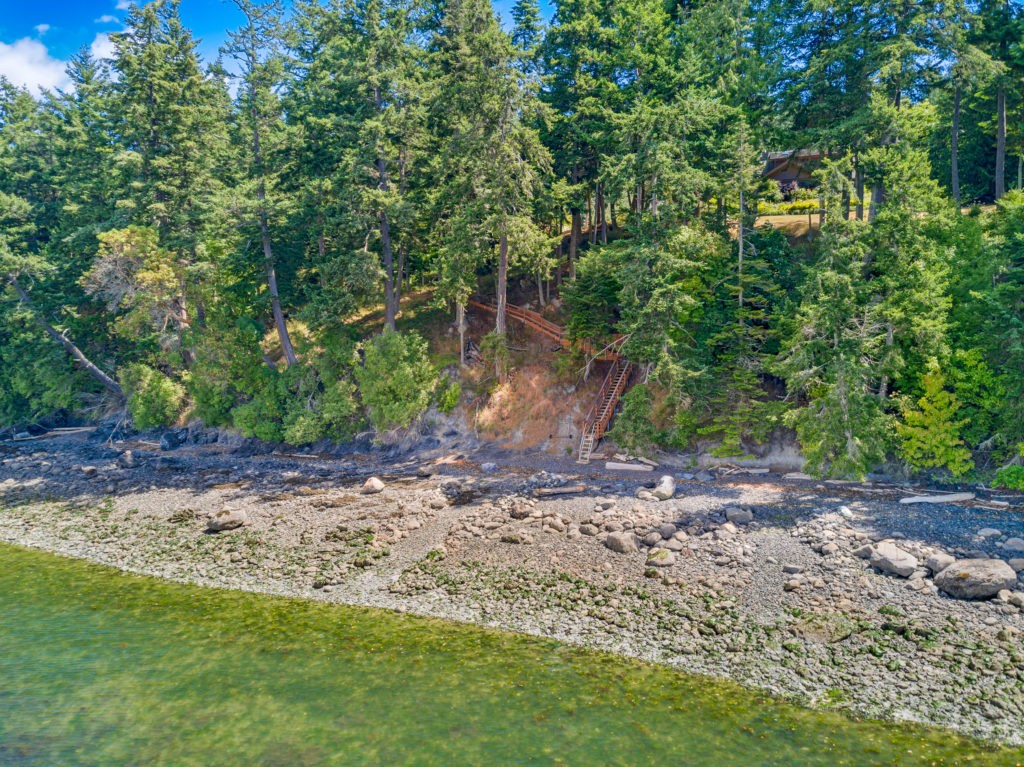 Low Bank
A low bank allows for easy access with small flight of stairs or an easy climb. More often than not it will a have pocket beach or easily accessible water for launching kayaks and small dinghies for fishing, crabbing and exploring. Many low bank properties have docks.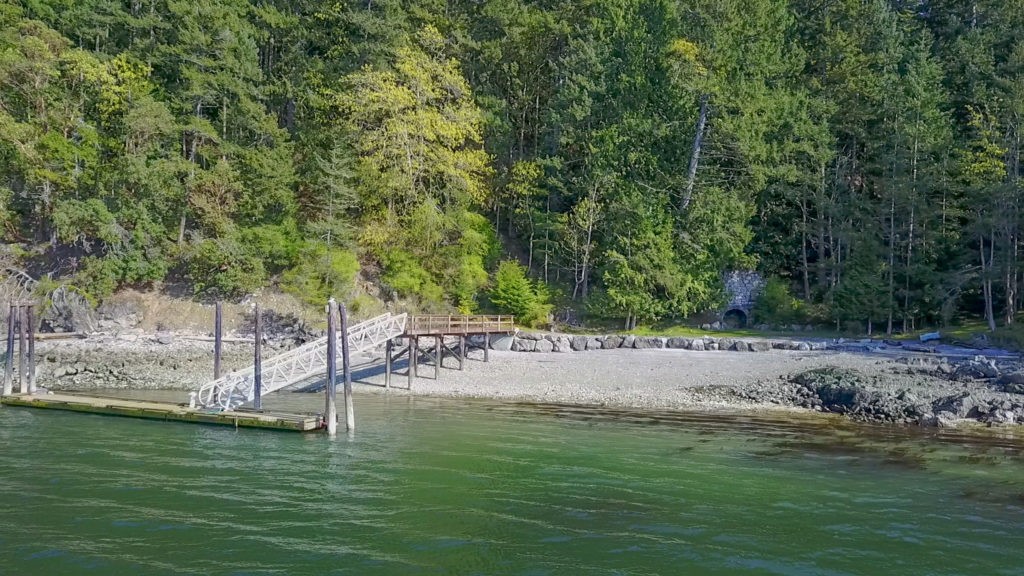 No Bank
No bank refers to a property with a smooth transition to the beach and directly into the water, no climbing down a slope required. In other words, a no bank property is beachfront. Swimming, kayaking, fishing, collecting sea glass and rocks are all very easily done from a no bank property.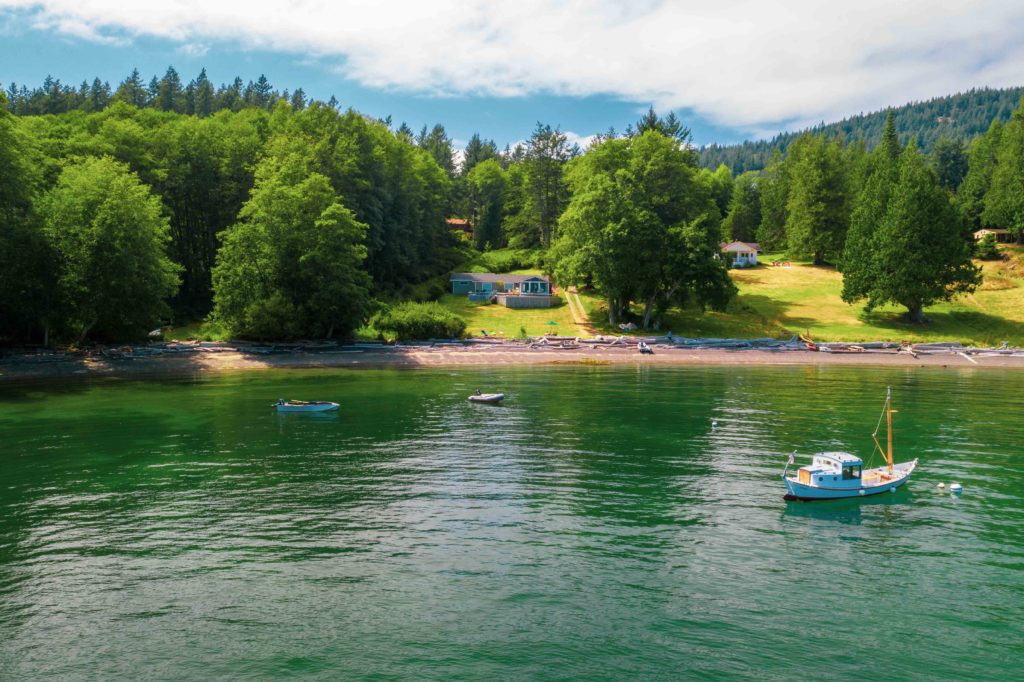 A Word on Docks
Boating is a favorite past time here in the islands and many boat owners covet the idea of owning a dock to allow for easy access to their boats. Many years ago docks were easy to obtain as they were often used for making a living, back when fishing, crabbing and commercial boating were more prevalent. Times have changed and nowadays they are very difficult to obtain. Not only can it take a long time for a permit to go through, there are also considerable costs associated with it. Applying for a permit does not guarantee you will get one.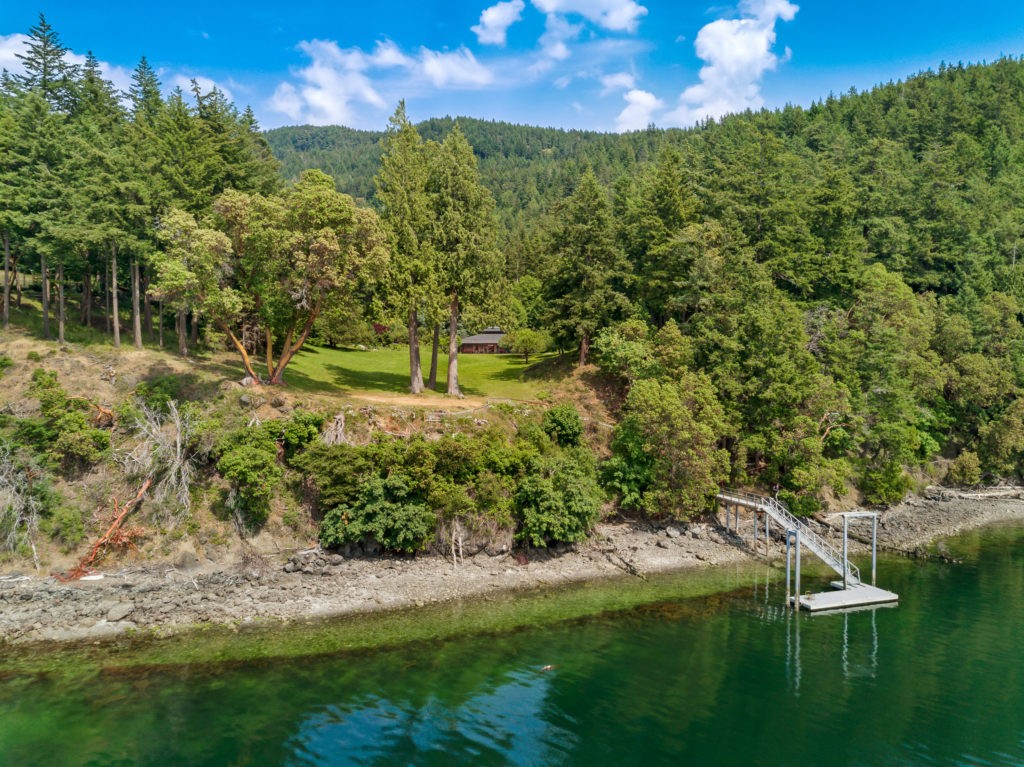 It is easier to try and find a property with an existing dock. Some properties have shared docks with a neighbor, some properties have access to a community dock or small marina. Only about 10% of docks in the county are deep water, the rest of the docks vary in height. Many docks go dry in low tide or during the summer minus tides. A feasible alternative is to get a mooring buoy and access the boat with a dingy or rent a slip at one of the bigger marinas.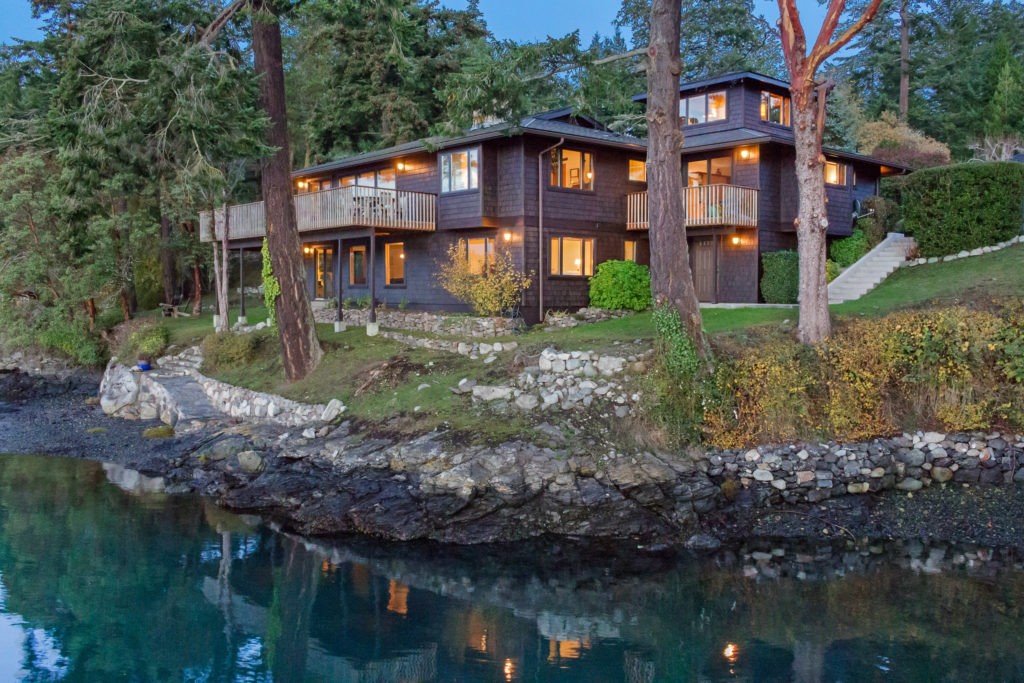 The Take Away
No matter what kind of waterfront property one owns, stewardship and shoreline protection are very important. Shoreline development like removing trees and vegetation and adding bulkheads and armoring often do more harm than good by limiting habitat for fish and wildlife and they can increase erosion rates. Keep your natural shoreline and native trees and shrubs to reinforce the slope against erosion, protect water quality and keep beaches organically rich. The San Juan Islands offer lots of resources to learn more about cost effective and natural approaches to shoreline stewardship.